Uncategorized
How Much Revenue Does the Sports Betting Industry Bring into Pennsylvania?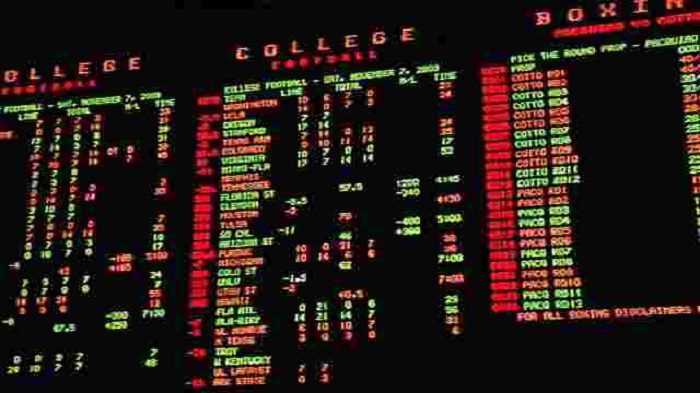 Pennsylvania as a state loves to bet on sport. Whether it's the NFL, NBA, boxing, or even horse racing, you can always guarantee that bets will be made. But how much revenue does sports betting really bring into the State? Let's look, shall we?
The Growth of Sports Betting in Pennsylvania
There has been a dramatic increase in the total revenue generated by sports betting sites in Pennsylvania over the past few years. This is primarily down to the organic growth of online sports betting. You no longer have to leave your house to place a bet. Instead, your bets can be made in no less than 5 minutes and with a few simple clicks on your phone.
This trend can be seen in almost every State and nation, but Pennsylvania has been significantly rising. For instance, the total revenue from betting in November 2018 was $508,997. Whereas the total revenue from November 2021 was $84,921,693. This is a simply staggering amount and clearly shows that the sports betting industry brings some pretty sizable revenue into Pennsylvania. 
Online Betting Influence 
Clearly, the growth of online betting has had a significant impact on the development of sports betting in Pennsylvania. Still, the question remains- by how much? Or is online betting actually taking away from overall revenue? 
Statistics show that, since the rapid rise of revenue in late 2019, over 85% of the sports betting revenue was made via online sportsbooks. This figure has risen beyond 90% in recent months. This shows that the online betting world has had a significant influence on the revenue from sports betting in Pennsylvania.
In-person sportsbooks are clearly dying out. Despite the added adrenaline one may receive from making a physical bet, the convenience of online betting simply outclasses this excitement for most people. So, it's likely that, in due course, all sports bets will be made online.
Other Influencing Factors
Pennsylvania is amongst the top sports betting markets within the US. Being a top market, Pennsylvania will naturally generate extensive income from sports betting.
Interestingly, Pennsylvania is actually the most expensive of these markets. This means that there are ultimately fewer promoters in Pennsylvania than in other states. You, as a bettor, can also expect higher prices. 
Despite this, sports betting in Pennsylvania accounts for around one-third of all sports betting tax revenue across the United States. This further explains the sheer revenue that sports betting brings in Pennsylvania.
Top Sports to Bet on in Pennsylvania 
 There are a wide variety of choices for sports betting in Pennsylvania. Here are some of our top choices:
NBA: The NBA is a great sport to bet on for various reasons. Firstly, if you do your research, you can be pretty confident in your predictions. This will mean that you can wager more money and ultimately receive a bigger paycheck.
NFL: The NFL is one of the best sports that you can bet on. This is because you can choose from various bets, all with varying levels of risk. You can play it safe by betting on the no 1 seed or risk your money for a bigger payout with lower-rated teams. It's one of the most popular sports in Pennsylvania too.
Hockey: Hockey is a trendy sport in Pennsylvania, and they've got great teams such as the Philadelphia flyers. By betting on such a popular sport, you're bound to find some great betting deals. You'll also feel like part of the community, which can be hard to find online betting.
Concluding Thoughts
The sports betting industry ultimately brings an enormous amount of money into Pennsylvania. This revenue has only grown in recent years, mainly due to the growth of online sports betting. Online sports betting has helped increase this revenue stream by more than 1000% in just three years. These figures are extremely impressive in terms of state revenue, showing the importance of sports betting revenue within Pennsylvania.
Because it's such a big part of the State, book a trip to Pennsylvania if you want to experience some high stakes and competitive betting. You might just experience a completely different world of betting, where the stakes are higher, and the pay-outs can be enormous.