Baylor Bears
Big 12 Baseball Weekend Preview: Conference Play is Here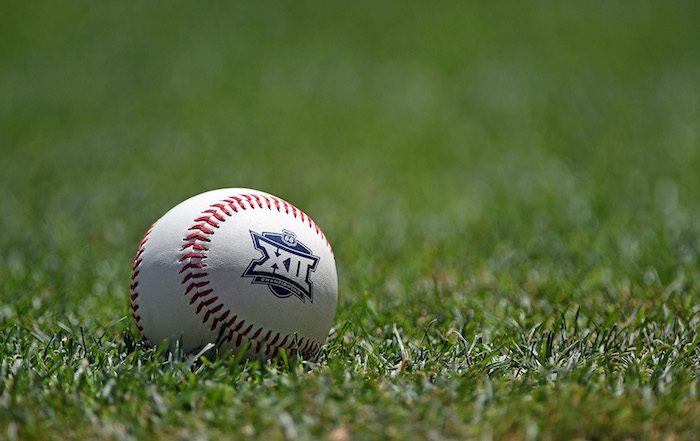 College Baseball is back in full swing as we have just finished with the first few weeks of action. After plenty of non-conference play, Big 12 action is finally here as the race to the conference title starts now.
There are plenty of big-time matchups heading into the weekend so let's take a look at the upcoming schedule.
Notable Games
#2 Texas at #17 Texas Tech
I feel like it's not even fair that this series is so early in the schedule because it will have an enormous impact on the conference title picture moving forward. These two teams are arguably two of the best in the entire conference and it is going to be one hell of a series up in Lubbock. While Tech has a great pitcher in Brandon Birdsell, the Red Raiders are known for their offensive prowess. Jace Jung, Owen Washburn, Ty Coleman, Kelly Parker, and Kurt Wilson are all capable hitters who ae batting over the .300 mark. They have the offense to beat anyone in the nation.
As for Texas, they too have some solid bats led by guys like Ivan Melendez and Murphy Stehly, but it has been their pitching rotation that has been solid with Pete Hanson and Tristan Stevens. But ever since Tanner Witt went down due to injury, the third guy in the pitching rotation has been Lucas Gordon. It is going to be really interesting if this series comes down to the Sunday game to determine the winner.
Kansas at #9 Oklahoma State
The good news for the Cowboys is that they are going to ease into their conference slate by playing the worst team in the Big 12. Kansas has two solid hitters in Maui Ahuna and Nolan Metcalf but not much beyond that. Also, they have the worst pitching staff in the Big 12 as they have given up 116 runs on the season.
Oklahoma State has had some ups and downs this year, but I must say that Jake Thompson has been dominant at the plate this season so far batting over the .400 mark and has a team high 23 RBIs. I do have some concerns with Oklahoma State's pitching at times however Justin Campbell has been excellent. Kansas shouldn't be an issue for this team at all and I wouldn't be shocked to see a sweep here.
Kansas State at #19 TCU
Despite the Wildcats losing their midweek game against Air Force, they are still one hot team as they have won ten out of their last twelve games. After a rough start, I doubted this team and I was wrong. I love their one-two punch on the mound with Blake Adams and Connor McCullough. Of course, I can't forget about Dominic Johnson who has been one of the best hitters in the entire country and Dylan Phillips has found his groove at the plate as well.
Speaking of hot teams, ever since their trip to Kentucky TCU has won seven out of their last eight games which included a series win against Baylor last weekend. Much like Texas Tech and Texas, the Horned Frogs have a dangerous lineup with four players in their lineup batting over .300 (Tommy Sacco, Brayden Taylor, David Bishop, and Elijah Nunez). Pitching has been a bit of a different story though. Riley Cornelio has been good as of late, but Cam Brown and Brett Walker have had their issues. The matchup in this series will be the bats of TCU against K-State's arms.
Baylor at Oklahoma
I am still not sure what to make of this Baylor team. When Tyler Thomas is on the mound, Baylor is a team who can beat a lot of Big 12 teams. When he isn't these Bears are vulnerable. I haven't been too fond of Baylor's offense but they have made it work this season for the most part. The good news is that Oklahoma has given up a ton of runs so far this season.
Just like Baylor, this Oklahoma team makes me shake my head most times. They struggle on the mound and getting runs has been an issue in most key games this season. Winning this series would be a huge step in the right direction but I just don't see that happening.
Other Games
Youngstown State at West Virginia
This series actually started on Thursday night and West Virginia took game one in 6-4 victory. There isn't much to say about Youngstown State beyond that they are an average team. West Virginia should be able to handle this series with ease by taking one on Friday or Saturday to wrap up the series. The Mountaineers have a few solid bats, but pitching has been shaky outside of Ben Hampton. This should be a nice three game set to get this team ready for conference play.