Big 12 News
Steve Sarkisian: 'I'd Like Us to be a Bit of an Angry Football Team'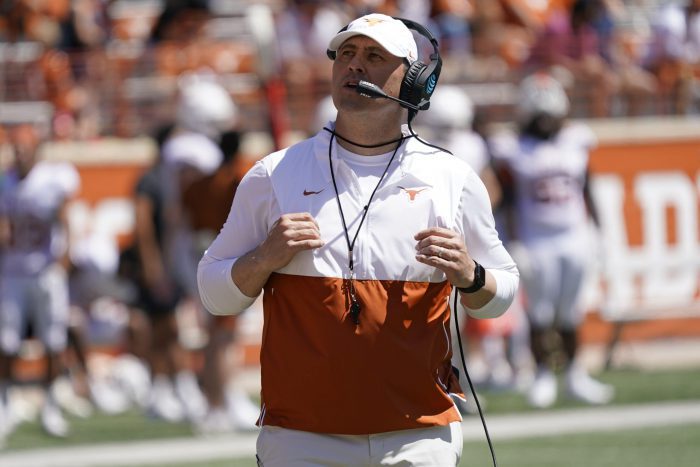 Texas had a hard time finishing football games last season, that much isn't a secret. The Longhorns held halftime leads over the top three teams in the Big 12 in 2021: Oklahoma, Oklahoma State, and Baylor. However, they were outscored 55-10 in the fourth quarter of those games and went 0-3 in that stretch.
If they are to change the tune in 2022, Steve Sarkisian will need to make some adjustments and he feels that one of the necessary changes is his team's attitude. Texas lacked an edge in 2021, and teams like Kansas and West Virginia capitalized on that. Now, Sark feels that is a thing of the past.
"I would like us to play with more edge," Sarkisian said last week during media availability. "I talked about that last year. I think that you earn the right to play with an edge when you're really understanding what you're trying to do. You're understanding the scheme and you can go cut it loose. I thought at times last year, especially when maybe things got a little hairy in the fourth quarter, we got a little hesitant and we didn't play with enough edge. I'd like us to play with more edge. I'd like us to be a bit of an angry football team but you earn that through your preparation to get to that point. Like I said, today — Day One install. Not a lot of volume. I thought our edge and our intent with what we were doing was good."
Sark had better hope his team comes out swinging next season because Week 2 has the Longhorns hosting Nick Saban and the Crimson Tide (talk about an early test).