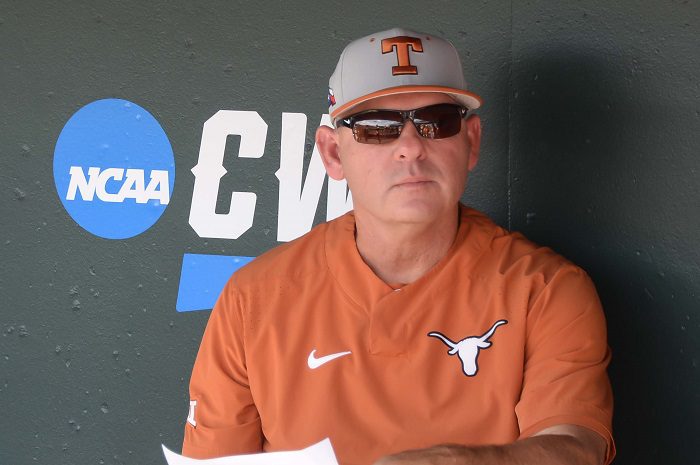 On June 6, the Longhorns announced that they had secured left-handed pitcher David Shaw. This has the potential to be a big development for the team, especially with the upcoming MLB Draft. The Longhorns are expected to see a lot of turnover due to the draft, and Shaw could help fill those emerging gaps.
With the NCAA Baseball Playoffs recently finished and the College World Series over with Ole Miss beating Oklahoma in the finals, it's important to know that betting on college baseball is steadily growing in popularity. Fans of the sport have long appreciated how competitive it is and how closely matched many of the teams are. This can lead to a more exciting series, as there isn't always a clear favorite.  
While many states have already legalized sports betting, Texas has been dillydallying about passing the required legislation. Many Texans go to Louisiana to bet, causing the state to miss out on much potential revenue.
Having a legal state as a neighbor makes it so much easier for Texas-based sports bettors to get in on the action. Sports betting in the United States is growing fast and being able to bet on your local NCAA Division 1 team has been a great way for many to show their hometown university pride.
Betting on the Longhorns to win this year's CWS did not pay off – but the addition of a powerful pitcher like Shaw could improve their changes going forward.
This article will take a quick look at Shaw's first year at Rice and the Longhorns' current lineup to get a better idea of what he might be able to bring to the team and how they may be able to progress together.
David Shaw
David Shaw was recruited by Rice and has spent his freshman year playing there. The school hasn't been the best fit for him, but despite this, he's managed to put up some impressive stats – all things considered. In his 22 appearances with Rice, he's recorded 28 strikeouts and 20 walks in 37 innings.
Shaw attended The Kinkaid School in Houston, Texas. When he was recruited by Rice, he was one of the top 400 prospects nationally. This was due in part to an impressive fastball that hit 88 mph.
One of the things that sets Shaw apart and attracted the Longhorns' attention is that he's a big player. At 6' 7" and 205 pounds, he can provide the power that a lot of other players his age cannot. He will have three seasons of eligibility to hone his skills.
All he needs to develop into a really strong player is a coach who can guide him and help him keep his head in the game to avoid frustrations from throwing him off. David Pierce may just be the perfect man for the job.
The Longhorns
The Longhorns used to dominate Division 1 baseball. They still have the highest win percentage of any NCAA team but they haven't won a championship since 2005 and haven't even made it to the finals since 2009.
Under David Pierce, who's now in his sixth season as head coach, the team has started to build their way back to their glory days. They've made it to the College World Series three times since 2018, including this year, and seem to be regaining that fighting spirit.
The last two years have been particularly good for the Longhorns. However, some of their star players are up for the MLB Draft in July. This includes catcher Silas Ardoin, third baseman Skylar Messinger and second baseman Mitchell Daly.
Looking at their performance in their second game in the Super Regionals against the East Carolina Pirates, critics have some important insights on the team as whole. Their main strength is in their batting. They can score consistently, thanks to a strong batting lineup.
The primary issue with the team at the moment seems to be their pitching. As Derek Duke noted, the pitching isn't consistent enough for Division 1. They might have sailed through the Regionals but against East Carolina, their pitching simply fell apart.
A big left-handed pitcher such as Shaw could be what the team needs to shake things up a bit. His skills could help the team and the threat of being replaced could also inspire some of his fellow pitchers to improve their consistency as well.