featured
ESPN Source: 'Don't Sleep on the New Big 12'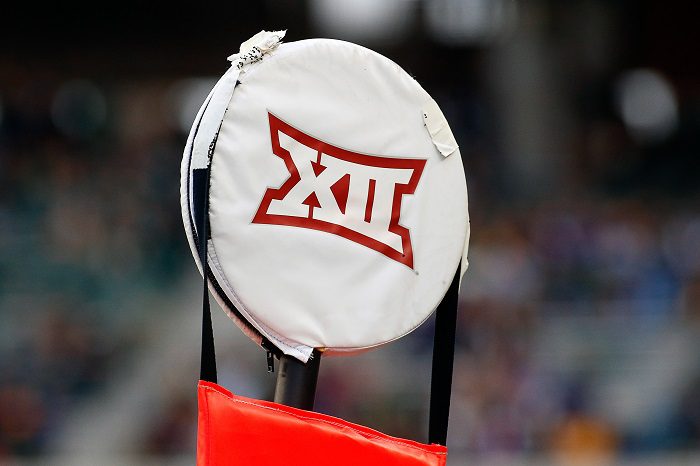 In the wake of the Big Ten poaching USC and UCLA from the Pac-12, the rest of the college landscape has been scrambling to put itself in a place of power for the future.
The Big 12, which has been extremely active in expansion efforts for once, is right at the center of the conversation where things go next. Who, if anyone, will defect from the Pac-12 and where will they go?
According to an ESPN source, the new Big 12 is not a conference to be forgotten or taken lightly.
"Don't sleep on the new Big 12," the source told ESPN. "I can tell you that right now."
The source pointed to "new media markets with the additions of Cincinnati and UCF, its reach across three time zones and the addition of an independent in BYU that makes the league more appealing as a landing spot for some of the Pac-12 schools as compared to the ACC," according to the ESPN article.
The Big 12 has been eyeing potential expansion candidates from the Pac-12 almost since the moment that USC and UCLA announced they would be leaving the conference and Brett Yormark, who doesn't officially start until August 1, has been leading the way.
"You felt more like the hunted than being the entity doing the hunting," a Big 12 source told ESPN. "It's just ironic how one year later, the Big 12, our solidarity is at an all-time high. We're just in a different position."
When Oklahoma and Texas announced that they were jumping ship last summer, the Big 12 looked to be doomed. But after bringing on BYU, Cincinnati, Houston, and UCF, the conference has put itself in a position to expand further. If it can add four to six Pac-12 schools, the Big 12 would certainly be in good shape for negotiations, and that is what drives this whole operation right now.
Right now there is an "arms race" of sorts between the Big 12, Pac-12, and ACC to become No. 3 in terms of conference superiority. The Big Ten and SEC have set themselves apart with lucrative media rights deals coming down the pipe, but a new-look Big 12 could be the next conference in line, and that is a great place to be considering where it looked to be headed 12 months ago.