Big 12 News
College Football Playoff Could Expand to 12-Teams as Early as 2024: Report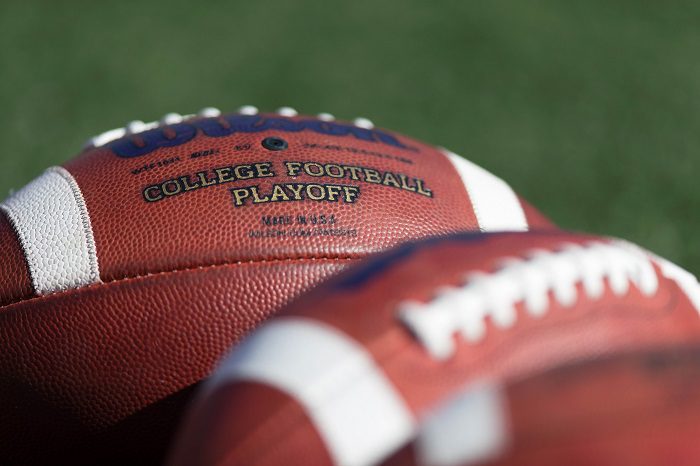 The only constant in college football is that things are constantly changing, and news today further proves that claim.
Despite reports earlier this year that the College Football Playoff was stuck at four teams until 2026, rejuvenated talks have sparked a possibility that we could see expansion as early as 2024.
According to Sports Illustrated's Ross Dellenger, a virtual meeting is scheduled for Friday between the College Football Playoff's Board of Managers, where they will discuss the next course in CFP expansion by potentially "holding a vote that, if unanimous, could open the path for expansion as early as 2024."
"The 11-member Board of Managers, composed of a presidential representative from each FBS conference and Notre Dame, is wielding its authority over an expansion process that miserably failed this past spring when conference commissioners couldn't agree on a format," Delleger writes. "The presidents, many of them frustrated at the commissioners' futile attempts to expand, have spent several months seriously discussing expansion proposals and have reached what many consider to be a crescendo moment.
"A vote is possible on an expansion model that could shape the next evolution of college football's postseason, though details of the new format are likely to be left to commissioners to decide. Despite growing attraction to a 16-team field, the 12-team model remains the favorite as commissioners spent a year examining and vetting that proposal. They are believed to be close to agreeing to several unresolved concepts."
If the Board of Managers are able to come to an agreement and extend the playoff to 12 teams in 2024 and 2025, it would not only create 16 additional playoff spots in that time, but also generate an additional $450 million in revenue before the new contract in 2026.
Obviously, this will be a story worth following and the potential vote could greatly alter the future of the playoff much faster than we anticipated.