Iowa State Cyclones
Watch: Ashley Joens Chokes Up in Post-Game, Receives Assist From Morgan Kane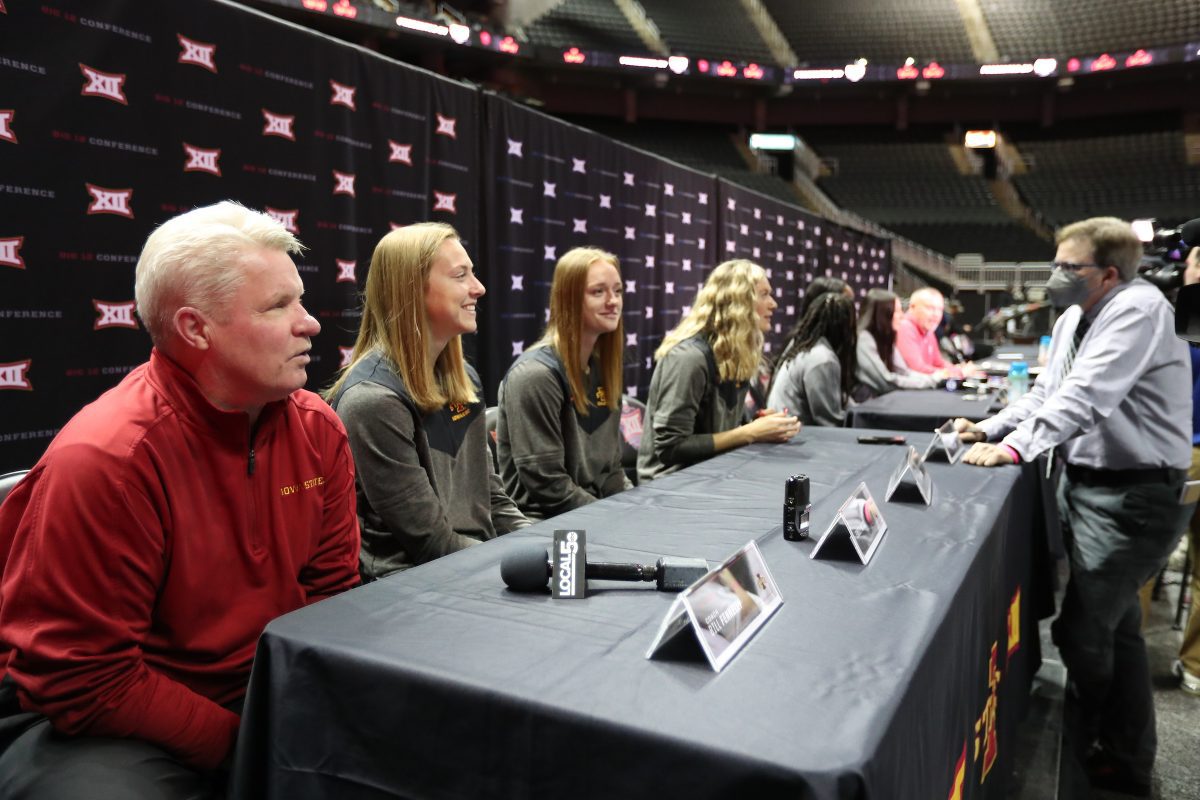 March Madness involves jubilance for one side and great sadness for the other. For Iowa State superstar Ashley Joens, it unfortunately was the latter in an 80-73 upset loss to No. 12 seed Toledo in the first round of the NCAA Tournament.
So, it's easy to understand why Joens was overcome with emotion afterwards. The legendary Cyclones player, who has assisted a lot in addition to her scoring run, needed a bit of an assist this time around, and forward Morgan Kane was there to provide it for her.
"Yeah, it's bittersweet, but I've been blessed to play here and…" Joens said, tearing up.
"I'll say something. Ashley has had a huge impact not only on the court through her leadership but also off the court, she's really brought us together as a team," Kane said. And when things get hard and challenging, she's the first one to bring us together. And so really grateful for that, that leadership, and more to come for her."
While it's a disappointing end to what's been an incredible career–Joens is one of only two Big 12 players to ever score 3,000-plus points–it wasn't really for a lack of her production. Despite not shooting it particularly well, Joens finished with a team-high 23 points on 5-of-19 from the field. She also brought down a game-high 13 rebounds for an electric double-double, and she hit all 11 of her free throws attempts.
Joens and Iowa State finish the season with a 22-10 record. The Big 12 Tournament champions, it was 11-7 in regular season play.