Big 12 News
Markquis Nowell, MOP, Keyontae Johnson Make East Region All-Tournament Team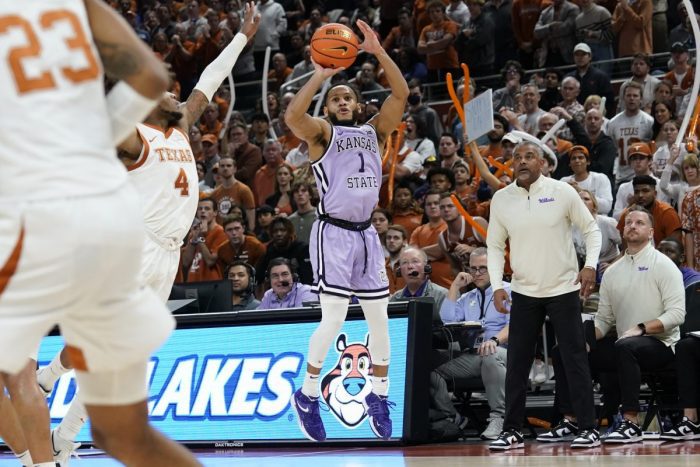 While it comes as no surprise to most, Marquis Nowell and Keyontae Johnson both earned East Region All-Tournament Team honors following their historic run with the Kansas State Wildcats.
Markquis Nowell was not only named All-Tournament Team, but the senior guard also earned the title of Most Outstanding Player in the East Region, and it's easy to see why.
Nowell and Johnson quickly became the best remaining players in the East Region after massive wins over Kentucky and Michigan State following their first-round matchup with Montana State.
Johnson scored as much as anybody during March with 15.5 PPG to go along with 5 RPG which helped Johnson earn the honors. Nowell on the other hand earned the title of Most Outstanding Player because of his insane statistics. Nowell averaged a whopping 23.5 PPG to go along with a tournament-best 13.5 APG.
While Johnson and Nowell's season was cut short by the FAU Owls on Saturday, the duo helped the Wildcats earn one of their best seasons in franchise history with an elite eight finish to show for it. While many fans are still disappointed after the loss, it's hard to not see all of the good happening in Manhattan. With head coach Jerome Tang at the helm, expect the Wildcats to compete anytime he's on the court.