Big 12 News
Iowa State G Denae Fritz Enters Transfer Portal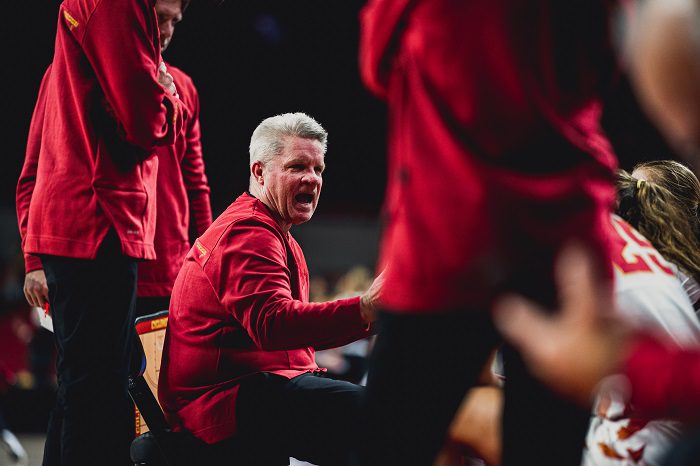 The transfer portal has absolutely decimated the Iowa State Cyclones women's basketball team since the end of the 2022-2023 season. With multiple starters and role players leaving the team for greener pastures, the news of Denae Fritz's decision doesn't make things any easier.
Sophomore guard Denae Fritz announced her decision to enter the transfer portal, becoming the fifth member of the team to enter the portal.
Fritz became the fifth Cyclone to leave the team this season, with Lexi Donarski, Morgan Kane, Maggie Espenmiller-McGraw, and Maggie Vick all also entering the portal.
While Fritz's season was plagued with injury, she showed some major flashes that gave Cyclones fans optimism for a budding star. The best game of the year for Fritz came against the Kansas Jayhawks where she exploded for 26 points and five rebounds.
Fritz averaged 8.8 PPG and 4.6 RPG and is looking to find somewhere else to play. After the Big 12 Tournament Champions' season ended, Fritz decided to enter the portal with multiple years of eligibility left.
In the wake of Fritz's decision, the Iowa State Cyclones are left with only two of last year's starters on the squad in Emily Ryan and Nyamer Diew. The rebuilding process begins now.