Baylor Bears
Big 12 Softball: Ranking the Series in Week 2 of Conference Play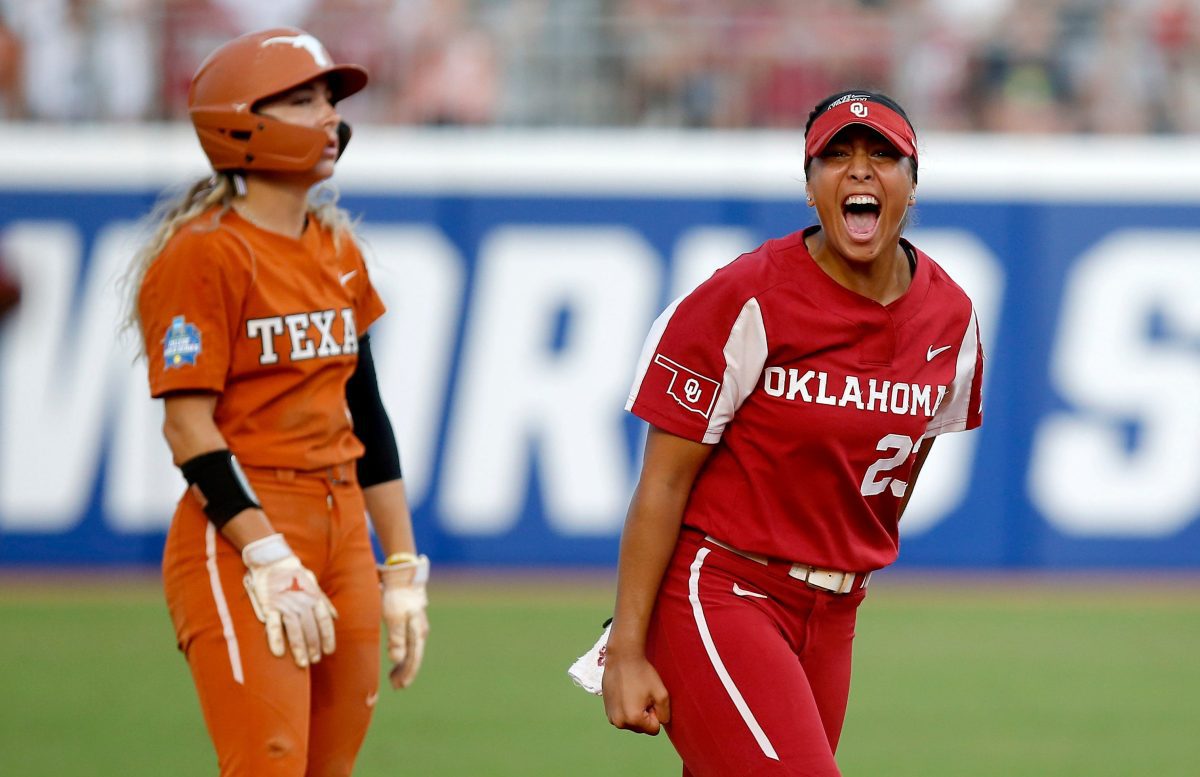 Week 2 of conference play gets underway in Big 12 softball this weekend as the race for the conference title gets underway in ballparks across the league.
Each week, we will rank the series from least important to most important in the Big 12, as there will be several series that will be pivotal in the conference race and seeding come time for the Big 12 Tournament in Oklahoma City.
There will be three series every weekend, with one team idle in each week of conference play, giving us just three series to choose from.
Let's take a look at this week's conference slate and I'll tell you which series you just can't miss this weekend.
DATE: MARCH 31-APRIL 2 | TIME: 6:30 PM CT, 2:00 PM CT, 12:00 PM CT | LOCATION: WACO, TX | TV: ESPN+
Kansas was the lone team in the conference that sat out last weekend, making this the opening Big 12 series for the Jayhawks. Unfortunately, KU draws a Baylor team that is coming off a sweep at the hands of No. 2 Oklahoma State. Baylor has looked like a Big 12 contender for stretches of the season, but last week might have been a low point for the Bears. Kansas, on the other hand, has been up and down all season, losing games it shouldn't, and finding a way to win games against tougher opponents. I don't see that happening in Waco though, as Baylor will likely prove too much for KU to overcome. Look for Baylor to dominate this series at home, making this a forgettable series for this weekend's action.
DATE: MARCH 31-APRIL 2 | TIME: 6:00 PM CT, 1:00 PM CT, 2:00 PM CT | LOCATION: LUBBOCK, TX | TV: ESPN+
On paper, this series might look less intriguing than Kansas-Baylor, but I will have my eye on this one over the course of the weekend. Why? It's all about Texas Tech. The Red Raiders are a much better team in Craig Snider's first season, and he has TTU looking like a team that could get into the NCAA Tournament in May. If that is going to happen though, Texas Tech will need to take care of business in series like this one. Iowa State is well below .500 and shouldn't win a game in this series if Texas Tech is for real. This one is really simple: sweep the Cyclones, and announce yourself as a tier above Iowa State and Kansas in 2023, or drop a game or two and fall back into the bottom half of the conference hierarchy.
DATE: MARCH 31-APRIL 2 | TIME: 6:00 PM CT, 11:00 AM CT, 11:00 AM CT | LOCATION: NORMAN, TX | TV: ESPN+
NOTE: GAME 1 OF THIS SERIES WILL BE PLAYED AT HALL OF FAME STADIUM IN OKLAHOMA CITY.
This series had plenty of intrigue on paper, with two top-ten teams doing battle for the first time since the WCWS Championship Series last June. Then, Texas head coach Mike White appeared to suggest that Oklahoma has cheated its way to success under Patty Gasso. Quite a bold strategy from someone that was under fire for using drop-dead time to avoid a loss to Kentucky earlier this year. Either way, the Sooners and Longhorns will play a three-game series North of the Red River, where Oklahoma hasn't lost to Texas since 2014. Oklahoma has won 26 of the last 27 meetings with Texas, the lone loss coming last season in Austin behind a gem from Hailey Dolcini. The 4-2 Texas win gave OU its first loss of the season and ended a 38-game winning streak for the Sooners. If you're a college softball fan, tune in for this one. It's going to be a lot of fun, and might just be a sneak peek at two teams that will be in Oklahoma City again in a few months.