Big 12 News
Oklahoma State Football Sells Out Season Tickets for First Time Since 2013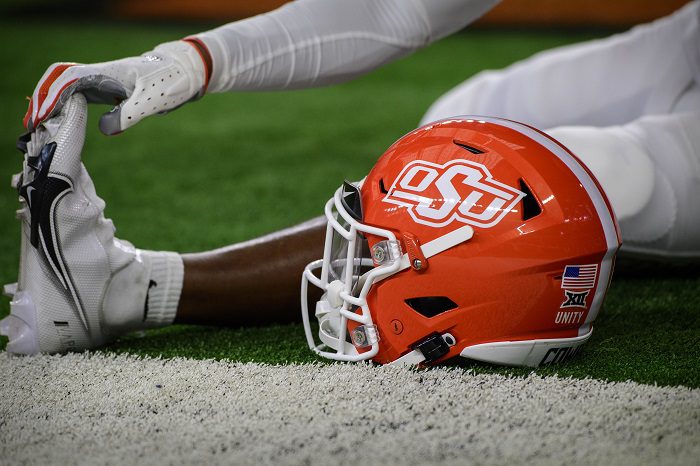 Since Mike Gundy took over as Oklahoma State's head coach back in 2005, at the spry young age of 38, he's been one of the most consistent winners in college football.
With a career record of 156-75, Gundy has helped transform the Pokes into one of the Big 12's premiere brands over the last two decades.
Heading into his 18th season, and still young at 56, Gundy finds his team heading into a season with lower expectations than usual, and the fans in Stillwater are well aware. However, the feeling around town is that the Pokes are going to be better than expected heading into 2023.
According to Brett McMurphy from Action Sports, Oklahoma State has sold out its allotment of 49,555 season tickets, including club, suites, and student tickets, marking the first time the Cowboys have sold out season tickets since 2013.
Oklahoma State's 2023 home slate consists of Central Arkansas, South Alabama, Kansas State, Kansas, Cincinnati, Oklahoma, and BYU, giving the Cowboys seven games to package in the season ticket bundle.
With defending Big 12 Champions, Kansas State, and newcomers, Cincinnati and BYU, coming to Stillwater in 2023, the home schedule looks like a lot of fun for OSU fans. However, the big ticket of that group is obviously the November 4 date against Oklahoma, which marks the final Bedlam game for the foreseeable future.
The Sooners have dominated the in-state rivalry, with a 91-19-7 all-time record and a 15-3 record against Gundy. That being said, the Pokes won the last meeting in Stillwater, 37-33, in what ended up being Lincoln Riley's final game with OU.
Now, they'll have the chance to send Oklahoma to the SEC with one final loss and potentially take two of the final three in the series. That potential alone is enough to sell tickets, and it appears to have had a profound return from fans heading into 2023.