Trending Now
Watch: Oregon Mascot Loses Head Trying to Destroy Prime Time Clock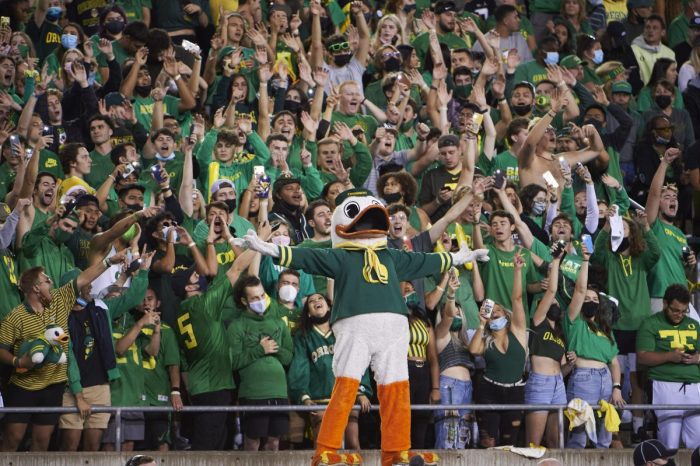 While the game between the Colorado Buffaloes and the Oregon Ducks may be in full blowout mode following a disappointing first half for the Colorado faithful, one member of the Ducks organization had a tough start to game day.
Oregon's mascot was the first person out of the tunnel for Dan Lanning's squad and unmasked himself shortly after attempting to destroy a Deion Sanders "prime time" Colorado prop.
While Oregon's mascot may have been bested by Coach Prime, that was about it for the first half of action. Lanning's squad dominated the first half of play heading into the locker room with a convincing 35-0 lead.
Oregon put up an outstanding number of total offense with 378 yards in the first half alone. The team nearly doubled that of Sanders' squad with 47 total plays run to the Buffaloes 24, and more than double the time of possession with 20:47 compared to 9:13 for the Buffs.
Colorado would have to pull off something incredible in the second half to get back in the driver's seat against Oregon, and while the Ducks' mascot may have had a bad start to his college gameday, maybe Puddles doesn't need to wear the head if the squad is going to play this good.