Big 12 News
Bob Huggins Talks about West Virginia Resignation, DUI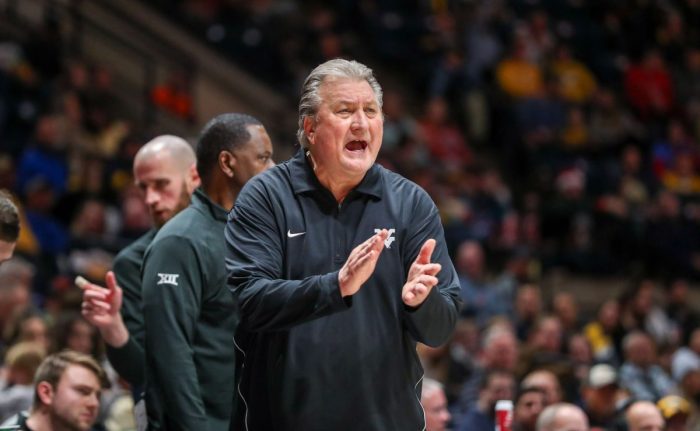 Bob Huggins talked about his DUI and his resignation from West Virginia for the first time during the "Full Court Press" radio show on Tuesday.
The appearance came one day after the Mountaineers won their first game of the season without Huggins, as they are now led by coach Josh Eilert.
Huggins had a tumultuous offseason, which started with him using an anti-gay slur on a Cincinnati radio show in May while talking about the Cincinnati-Xavier basketball rivalry. That led to university-mandated sensitivity training.
Then, in June, he was arrested for DUI in Pittsburgh, where his blood alcohol level was 0.21 percent, which was more than twice the legal limit in Pennsylvania. He also reportedly didn't know where he was, something he still disputes.
On the show, as reported by wvsportsnow.com, Huggins addressed the arrest for the first time.
"I felt terrible about it and I still feel terrible about it," Huggins said. "I let down certainly the players, fans, the state of West Virginia. I fully recognize that and take responsibility for that. I didn't really know what to do at that point in time. You go through what you have to go through after that, and I did that. Then I said I'm going to rehab. So I went to rehab. I did that on my own, no one told me to do that. I went to rehab because I thought that was the right thing to do, that's what I needed to do. I spent a great deal of time in rehab."
Huggins later disputed that he resigned, and reiterated that position during the interview, saying that someone in WVU's athletic department pressured his wife.
"To tell the honest truth, the guy over at the athletic department pretty much convinced my wife that we would lose all of our benefits if I didn't resign, which is not true," Huggins said.
Huggins is a member of the Naismith Basketball Hall of Fame, one of two coaches to win at least 300 games at two different schools and won more than 900 games as a head coach.
iframe src="https://app.e2ma.net/app2/audience/signup/1986400/1964875/" width="510″ height="500″ frameborder="0″>
You can find Matthew Postins on Twitter @PostinsPostcard.