Baylor Bears
Big 12 Women's Basketball Power Rankings for Week 2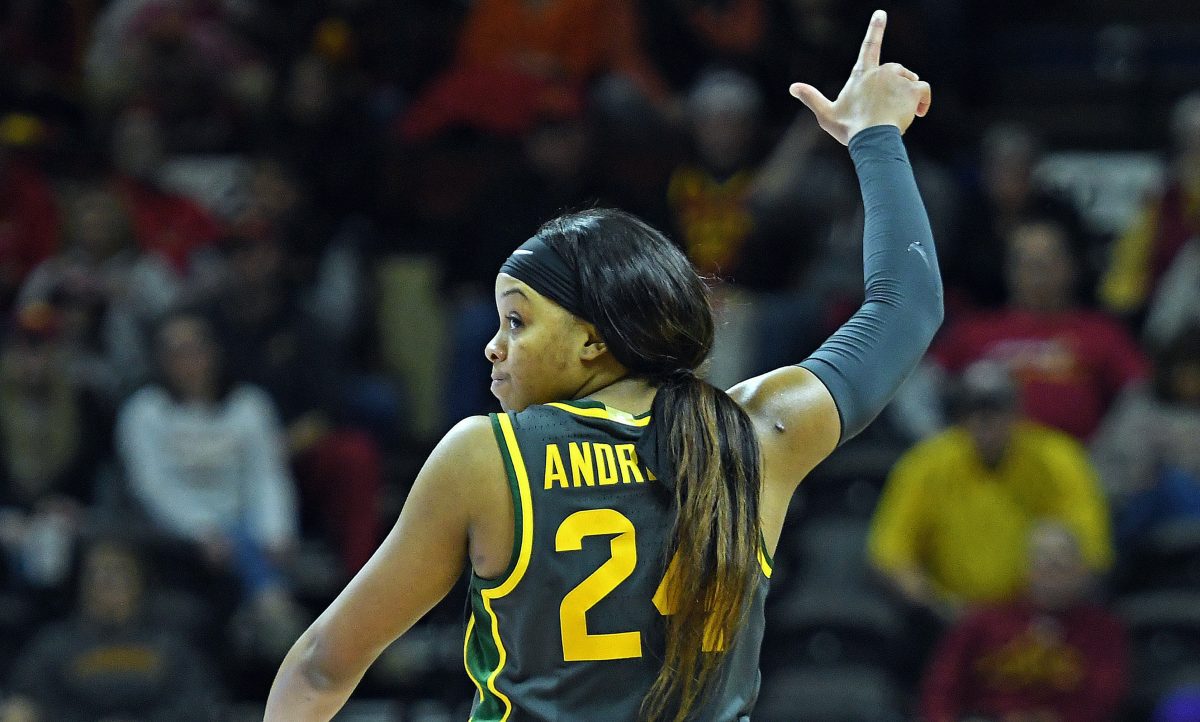 The Big 12 women's basketball season is now two weeks old and the separation continues between the top and the bottom of the standings.
Below we present our second Big 12 women's basketball power rankings for the 2023-24 season.
We're a little more than a month away from the start of the Big 12 slate it's shaping up to be a great run.
1. Oklahoma (5-0) – Last Week — 1
2. Texas (4-0) – Last Week — 2
3. Kansas State (4-0) – Last Week — 3
4. Baylor (3-0) – Last Week — 4
Nothing has changed my mind about the Top 2. Oklahoma has the differentiator over Texas with a win over a ranked team and another win over a Power 6 team (Virginia on Sunday). Texas is undefeated and could be getting stronger too, as forwards DeYona Gaston and Aaliyah Moore are close to returning from injury. Texas has feasted on mid-majors so far. But the Longhorns will get their first tests this week against Arizona State and USF.
Kansas State and Baylor move onto the first tier this week after big wins over Iowa and Utah, respectively. My gut says Texas is still a bit better than both teams, which is why I still have Texas ahead of them. But Kansas State is like Oklahoma in that it has two wins over Power 6 teams (Wisconsin is the other) and that could become a differentiator as we get further into non-conference play.
With all three of the four teams at tournaments this week, we could see more shifting next Monday.
5. TCU (5-0) – Last Week — 7
6. West Virginia (3-0) – Last Week — 5
7. BYU (4-0) – Last Week — 9
8. Texas Tech (4-0) – Last Week — 8
9. Kansas (2-1) – Last Week — 6
10. Houston (3-0) – Last Week — 10
TCU hasn't beaten a Power 6 team yet and it won't have a shot until this week against Nebraska It's also its only shot before Big 12 play. But the Horned Frogs are handling their schedule well. So is West Virginia under first-year coach Mark Kellogg. Tech is running the table against mid- and low-majors, but I'm interested to see how the Lady Raiders do against Rutgers in Las Vegas this week.
BYU has beaten a Power 6 team in Wake Forest, so the Cougars get a slight bump. Kansas drops after its loss to Penn State, and with games against Virginia Tech and UConn this week the Jayhawks may drop further before they moved back up. Kansas has, perhaps, the hardest non-conference schedule of any Big 12 team and I don't think early struggles are reflective of where they'll be in February.
Houston has won three games and it should have won all three games. The Cougars don't get a shot at a Power 6 opponent until Dec. 17 at Washington State.
11. Oklahoma State (2-1) – Last Week — 12
12. UCF (2-0) – Last Week — 11
I would have liked to have seen the Cowgirls play a game this week, but they took a break after a three-game first week and are overseas at a tournament to face Penn State and ranked Ohio State. At least the Cowgirls are testing themselves. UCF has played two games and their second game was against Anderson, a Division II school in South Carolina. Why that game was on UCF's schedule I couldn't tell you. Get ready to learn a lot more about UCF in upcoming games with Auburn and St. John's.
13. Cincinnati (2-1) – Last Week — 13
14. Iowa State (1-1) – Last Week — 14
You have to play games to move up and ISU didn't play a game last week. The Cyclones take care of that this week with games against Southern, Vanderbilt and Syracuse. Cincinnati won two games last week and the win over Toledo was a solid one for the Bearcats. The Rockets went to the NCAA Tournament last year and upset … Iowa State in the first round.
Cincinnati plays ranked Colorado and NC State on back-to-back days this week, followed by Kentucky.
iframe src="https://app.e2ma.net/app2/audience/signup/1986400/1964875/" width="510″ height="500″ frameborder="0″>
You can find Matthew Postins on Twitter @PostinsPostcard.