Big 12 News
FOX Sports' Joel Klatt With Brutal Criticism of Kansas State Football Program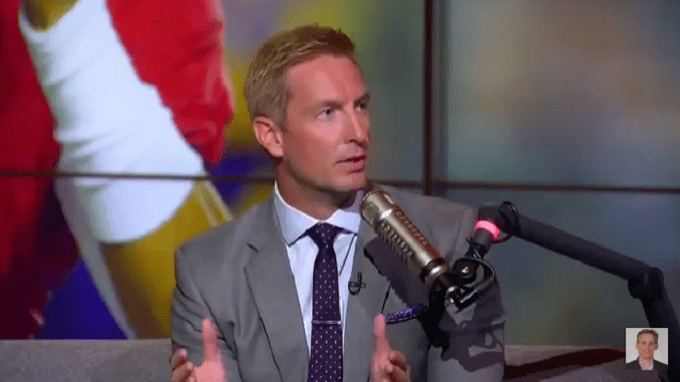 In the midst of Oklahoma's thrashing of Kansas State on Saturday in Norman, FOX Sports analyst Joel Klatt, who I happen to think is one of the best in the business, had the following to say in the third quarter, with the Wildcats trailing 48-7.
"I've been around Big 8, now Big 12 football, I played in this conference, I've never seen Kansas State play with this pedestrian of effort and this undisciplined of character. Never in my life. This is as low as it's gotten for K-State in a long time. Very frustrating. If I was a Wildcat fan I'd be very frustrated with a way this team has played and performed. And even more so, and this is the most disappointing part, the hate."
Here is the audio.
Wow. @joelklatt with some harsh, but FAIR, accurate words and assessment of #KState football. pic.twitter.com/QfisN3iVkn

— Heartland College Sports (@Heartland_CS) October 27, 2018
The comment came after an Eli Walker personal foul call later in the third quarter. Klatt just said what a lot of people don't want to publicly admit. Bill Snyder appears to have lost his touch with the program and is entering Bobby Bowden territory.
The offense is archaic, the defense has no pros on it and is not the kind of defense Snyder built the program on, even in recent years, and the special teams is no longer special, which was always a staple of Bill Snyder's program.
With the loss, the Wildcats are set to fall to 3-5 overall and 1-4 in Big 12 play. K-State has TCU, Kansas, Texas Tech and Iowa State left on the schedule. They are in danger of finishing with fewer than six wins for the first time since the Ron Prince era (2006-2008).
**Sign up here for our HCS weekly e-mails for a chance to win FREE Heartland College Sports and Big 12 team gear!!**