Big 12 News
Colin Cowherd Rips Tom Herman: 'It's Not Working'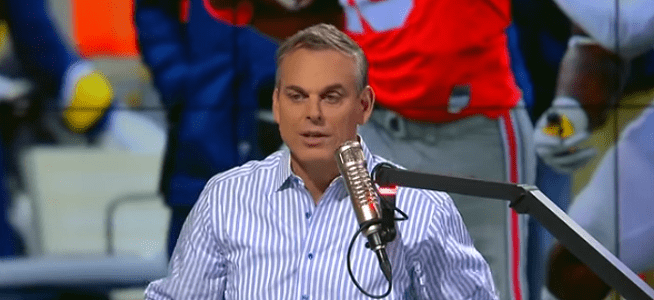 FOX Sports Radio host Colin Cowherd is no stranger to bold opinions, and it seems like the national radio host, who was once a fan of Texas Longhorns head coach Tom Herman, has soured on him.
On his show this week, Cowherd said, "Tom Herman, it's not working at the University of Texas. I liked Tom Herman when he got hired by the Longhorns. Why wouldn't I? I talked to him, he was smart, he was aggressive, he had a presence, Urban Meyer signed up for him, he was a good recruiter early in his career but he's 7-7 in his last 14 games. There's no excuse to lose to Iowa State in football. Stop it. Texas has 300 division one football players in their state, Iowa has nine a year. Iowa State's well coached but there's no excuse."
As Herman heads down the home stretch of his fourth season at UT, Texas is 30-18. In 2018, Texas made the Big 12 championship, but lost, before they went on to win the Sugar Bowl. However since that season, the Longhorns are just 13-8.
Cowherd went on to say, "Again, Texas recruiting is bad right now, they're getting beat in state. The word is he's a little too intense, He's a little too arrogant and does not curry favor with a lot of long standing popular high school football coaches. I'm not inside the program, but I thought it would work but it doesn't work."
Texas has had three-straight top 10 classes under Herman, but the 2021 class is ranked No. 17 overall, according to the 247Sports. That ranks second in the Big 12 behind Oklahoma and also behind in-state rival Texas A&M at No. 15.
**Want to win a $20 gift card?  Go sign up here and join our conversation! The best poster each week wins a gift card to your favorite establishment!**