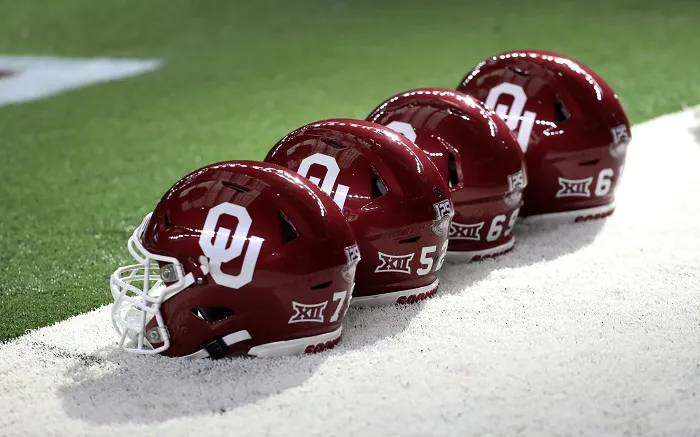 New Oklahoma Sooners wide receiver Mike Woods excited lots of fans when he made his announcement on Friday. He becomes another impressive weapon for Lincoln Riley's offense. But not everyone was happy with the news. Understandably, Arkansas fans were not happy to lose one of their best players.
However, the worst part of sports, and social media for that matter, are people who troll others and say things they would never even consider saying to someone's face. But that's what Mike Woods got after the news and he put those individuals on blast.
First off, what are Arkansas fans really upset about? He's leaving the conference and it's not to a program that Arkansas needs to ever worry about. They really need to focus on just being mildly competitive in the SEC.
Woods caught 32 receptions for 619 yards and five touchdowns for Arkansas in 2020, and comes to Norman with two years of eligibility left. But Woods really shined as the season progressed with 399 receiving yards and four touchdowns in the Razorbacks final five games. Woods ranked second in the SEC in average yards per catch last season (19.34).
Theo Wease has been injured this spring, and Trejan Bridges has been dealing with some of his own problems. The Sooners also lost a pair of talented pass catchers to the transfer portal in Theo Howard and Charleston Rambo. Oh, and Obi Obialo has left the football team.
That's why we wrote that freshman Mario Williams could be the next true freshman star in Norman. However, Woods is now in the fold and will be able to be a key piece right away for Spencer Rattler.
According to 247Sports, Woods was a three-star prospect and ranked the No. 90 WR in the Class of 2018.