Big 12 News
Big 12 Set to Announce Four New Members on Friday: Report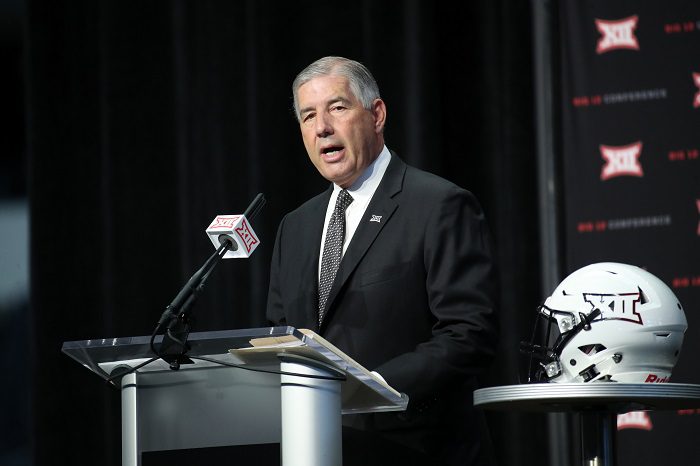 Reports began surfacing on Wednesday that Cincinnati, UCF, BYU and Houston had applied to become members of the Big 12 Conference. And a new report from Brett McMurphy says that the four new members will be accepted by the Big 12 Presidents on Friday, when there is also expected to be a press conference to make the announcement and expand the Big 12.
The Bearcats are members of the American Athletic Conference right now. UCF and Houston are also in the AAC, while BYU is an independent. Right now, the Bearcats are the best football program of the bunch, as they're ranked No. 7 in the Associated Press Top 25 this week. UCF is receiving votes in the Top 25.
With the yes vote on Friday, it would pave the way for those schools to join the conference as early as 2023. That would overlap with the departure of Oklahoma and Texas, meaning the Big 12 could have as many as 14 teams, if that sort of scenario comes to fruition.  
Texas and Oklahoma are planning a departure after 2024. That's when the grant of media rights agreement between the Big 12 members ends, which would allow the Sooners and Longhorns to move to the Southeastern Conference.
Of course, Oklahoma and Texas could leave early, if they want to pay the $80 million exit fee.
On Tuesday, at least one Big 12 coach — Oklahoma State's Mike Gundy — expressed his support of the four teams that are planning on submitting applications for membership.
But now, the Big 12 is expected to officially enter a new era this week. And despite the near-collapse of the league for the second time in a decade, the future is bright, once again.