Big 12 News
Five-Star DL Gabriel Brownlow-Dindy Flips From Oklahoma to Texas A&M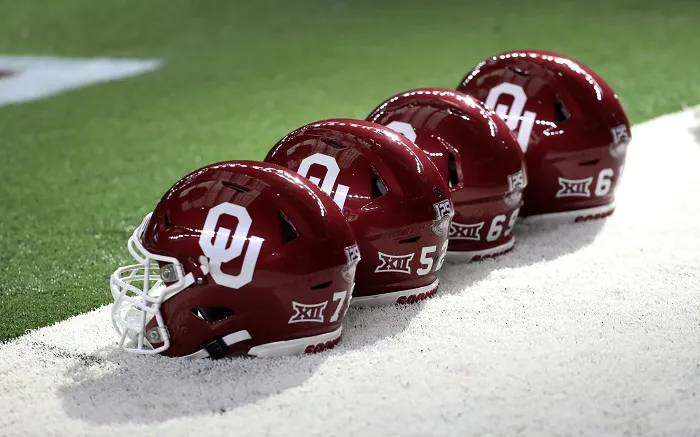 While the Oklahoma Sooners finally have their head coach in Brent Venables, he won't be able to coach one of the prized prospects of the 2022 Class.
Five-star defensive lineman Gabriel Bownlow-Dindy announced on Monday night he flipped his commitment from Oklahoma to Texas A&M.
Here's the announcement via Twitter.
The Lakeland, Florida native wrote in a statement, "My family and I could not have been happier with the coaching hire made by the University of Oklahoma. We, obviously, have been Brent Venables fans for many years. He's an intense coach, and he seems like a great man. With that said, due to all the recent changes in the coaching staff, the departure of coach Riley and the uncertainty regarding coach Thibadeaux (the two men involved almost exclusively in my recruitment), I have decided to go in a different direction. My family are Sooners, and that will never change, but my commitment was influenced greatly by my relationships with coaches Riley and Thibs. I want to express my deepest appreciation to all of the Sooners family. I will be praying for your great success moving forward, and ask that I can move forward with your well wishes."
Brownlow-Dindly also cited the quick turnaround to the Early Signing Period, adding that he didn't feel comfortable enough in getting to know the new OU staff in time, saying, "I have to sign on the 15th and it really didn't give me enough time to see what my future holds there."
According to 247Sports, he is rated as a Top 10 player in the country, the No. 3 defensive lineman and the No. 2 player in Florida.