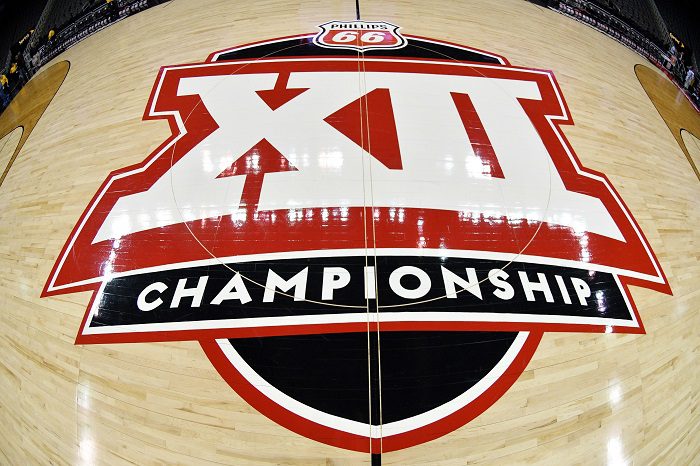 The Big 12 Conference changed its policy on forfeit games due to COVID-19 last week. But what exactly does that mean to the Big 12's men's and women's basketball teams?
With league play starting on Saturday, it means a lot.
Previously, the league was going to have a team forfeit a league game if they couldn't meet the competitive thresholds due to COVID-19. Many other conferences had the same policy. In the days leading up to the holiday break, as COVID cases were surging, the Big East Conference, in particular, was implementing its policy and forcing forfeits on league games.
Well, the backlash was quick and most conferences that had implemented a policy similar to the Big 12's changed theirs to a postponement policy.
So let's break it down for basketball.
The Competitive Threshold
The new Big 12 threshold for a team to be competitive is for it to have six scholarship players and one countable coach available for the game. So, for example, if Baylor has six scholarship players, but head coach Scott Drew has COVID (as he did early last season), the Bears should STILL play if they have an assistant coach that can coach. It shouldn't matter 'which' players are out, whether they're stars like Adam Flagler or backups like Jeremy Sochan.
IF the Big 12 backs off that threshold for any reason, then the entire integrity of the new policy should be called into question.
The 'No Contest' Policy
If a team doesn't have enough scholarship players or a coach to compete that night, the game can be considered a 'no-contest.' This is, of course, much different than a forfeit. A forfeit results in either a win or loss on a team's record, depending on which end of the forfeit that team is on. A no-contest won't count in the standings. But, the Big 12 will likely try to avoid a 'no contest' as much as it can. Plus, a no-contest won't hurt Big 12 teams in the eyes of the NCAA Tournament committee, and that's good as the Big 12 has as many as 16 competitive programs for the NCAA Men's and Women's Tournaments.
The Rescheduling Policy
The Big 12 noted that it will make every effort to reschedule games. Last season, the Big 12 built a buffer week into the end of the season for make-up games and it … didn't work. That was due, in part, to Baylor's 10-day COVID pause in February. But the Big 12 also erred in not trying to make up games before the buffer week, and that forced the Big 12 to upend its schedule the final couple of weeks of the season.
The Big 12 doesn't have the luxury of a buffer week this time. The Big 12 will try to reschedule games and try to 'avoid a team play three games in a seven-day period during consecutive weeks.'
How can the Big 12 avoid this? Well, we already have an example of the league trying.
The Oklahoma State-Texas Tech opener on Jan. 1 was postponed due to COVID-19 issues at OSU and rescheduled for Jan. 13. For Texas Tech, that means the Red Raiders will open Big 12 play on Jan. 5 against Iowa State. That puts Texas Tech in the position of playing eight games between Jan. 5 and Jan. 24. But, the Red Raiders will only play three games in one week. Oklahoma State, meanwhile, opens Big 12 play on Jan. 4 against Kansas. The Cowboys now must play four games in an eight-day period from Jan. 8 to Jan. 15.
The takeaway? Rescheduling these games won't be easy.
Crowds and Attendance Policies
The Big 12 didn't address this, and I suspect for now the league will leave it alone and leave this up to individual programs. I don't see programs turning fans away, nor do I see fans staying away unless they're told to. I could see programs returning to mandatory masking policies or socially-distanced seating before barring fans entirely. This time last year vaccines were barely rolling out. Now, there are not only three vaccines for COVID, but now two FDA-approved therapeutics for those that get COVID. Yes, the new Omicron variant is throwing a wrench in basketball's recovery, as scores of non-conference games have been canceled in the past two weeks, including two for Kansas. But these programs will do everything they can to avoid turning fans away in conference play (and, in that way, turning away revenue they lost last season).
Of course, just like last season, the situation is likely to be fluid.
You can find Matthew Postins on Twitter @PostinsPostcard.