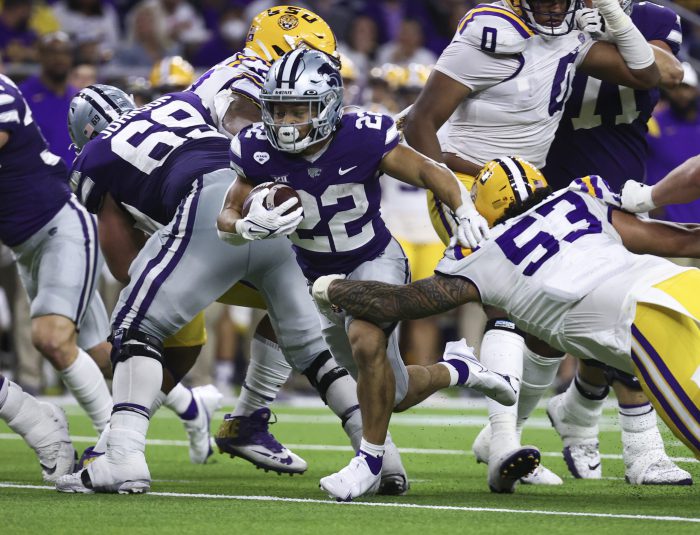 Rivalries are the best. Teams don't even have to be playing one another to show their utter disdain and hatred for one another.
Texas' fight song ends with the crowd screaming "OU Sucks," even when they aren't on the same field.
Oklahoma's "Boomer Sooner" chant has a third part; the chant leader yells "Texas!" and the crowd responds "Sucks!" This was heard throughout San Antonio before the Sooners boat-raced Oregon in the Alamo Bowl.
Well, among other rivalries, Kansas and K-State have particularly staunch feelings towards one another and showed its face last night during the TaxAct Texas Bowl.
When "Sandstorm" is played at K-State home games, a chant rises up from within the deepest parts of Wildcats' fans and it's not very kind towards the Jayhawks.
The sound guy at the Texas Bowl decided that Kansas State deserved a little piece of home while they were whooping LSU last night.
College football is awesome.
Kansas State went on to beat an undermanned LSU team 42-20 behind strong performances from Deuce Vaughn (21 carries, 146 yards, three TDs) and Skylar Thompson (21-28, 259 yards, 4 total TDs). The Wildcats improved to 8-5 in 2021 and gave Coach Klieman his second eight-win season in three years.
Meanwhile, Jayhawks fans were doing what they normally do during bowl season: watching basketball.