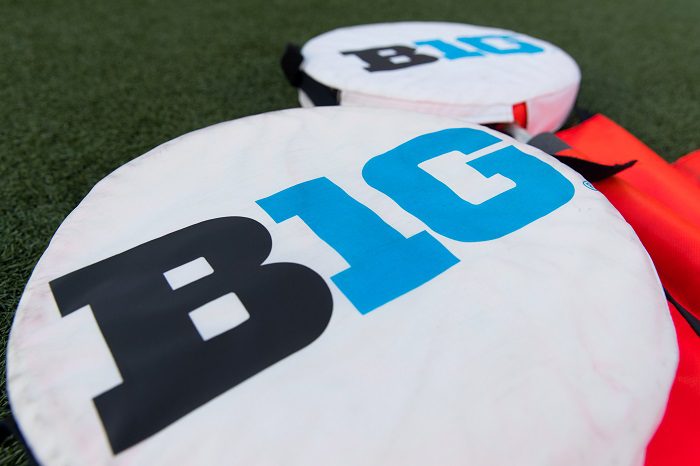 The Big Ten's media rights are set to expire in 2023 and it's about time for the bidding wars to start as networks attempt to bolster their college football coverage.
According to Michael McCarthy and Amanda Christovich of Front Office Sports, NBC is a network that is gearing up to take a shot at landing the Big Ten's media rights.
"With the Big Ten's media rights set to expire in 2023, major networks are gearing up to bid for some of the most sought-after packages in college sports," said McCarthy and Christovich. "NBC Sports is expected to make a major push for the Power 5 conference's rights, sources tell Front Office Sports. The Big Ten could command fees of up to $1.1 billion annually on the open market, said sources."
In addition to landing the Big Ten, NBC aims to keep its current deal with Notre Dame that is goo through 2025.
"NBC views the combination of the Big Ten along with its existing deal with Notre Dame football as the 'perfect one-two punch,' said one source," Front Office Sports reported. "With its $100 million-per-year deal with the NHL off the books, NBC has the cash and ambition to boost its college portfolio."
NBC throwing its hat in the ring should make for a tight "arms race" with ESPN and Fox, and should make the two college football television giants a bit nervous, according to a source from Front Office Sports.
"If I'm ESPN or Fox, I'm looking over my shoulder because NBC is going to go hard after the Big Ten."
As of now, the Big Ten is in an exclusive negotiating period with ESPN, but if things go sideways it could get interesting quickly. The "Worldwide Leader in Sports" is already set to take the SEC's media rights from CBS after the 2023-24 season.