Big 12 News
Texas Tech Hires former Oklahoma Star C.J. Ah You to Staff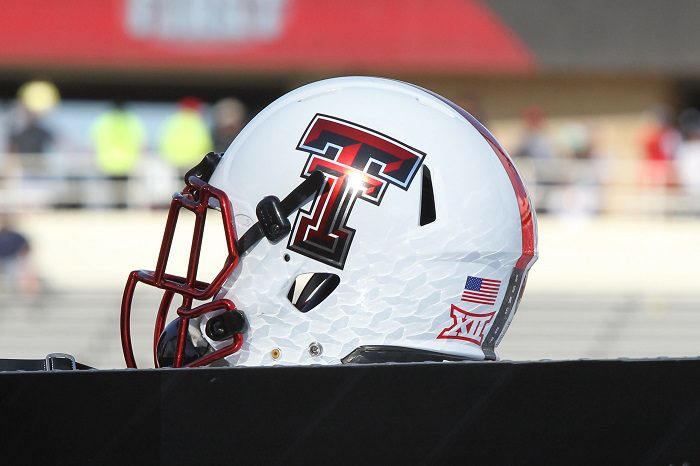 Former Oklahoma defensive lineman C.J. Ah You is the latest addition to Joey McGuire's staff in Lubbock as he has been brought in to coach outside linebackers for the Red Raiders.
Ah You was previously at USC as a quality control analyst in 2021, but also spent time with the XFL's New York Guardians (2020), Vanderbilt (2016-18), and Oklahoma (2015).
The Red Raiders' new outside linebackers coach is no stranger to the Big 12 as he spent time there during his collegiate career. Ah You started his career at BYU, redshirting during the 2002 season, and was expelled after the 2003 season for violating the university's honor code. After spending the 2004 season at Snow Junior College in Utah, Ah You landed at Oklahoma and instantly became an impact player for the Sooners.
In 2005, Ah You earned Big 12 Newcomer of the Year Honors with 45 tackles, 10 tackles for loss, and three forced fumbles. He then became a First-Team All-Big 12 Selection in 2006 with 41 tackles, 8.5 tackles for loss, four sacks, and one forced fumble. After excelling in two seasons with OU, Ah You was drafted by the Buffalo Bills in the seventh round of the 2007 NFL Draft. Ah You spent five seasons in the NFL with the Bills and the Rams before deciding to join the coaches' ranks.
Bob Stoops hired Ah You as a special teams quality control coach in 2015 and after one season with his alma mater, Vanderbilt hired him as their defensive line coach for three seasons. Then, in 2020 he joined the XFL's New York Guardians before landing on Clay Helton's staff at USC. Lincoln Riley decided not to retain Ah You when he took the job back in November. Last month, Nevada announced Ah You as their new defensive line coach, but Ah You decided that returning to the Big 12 was a better fit for him after just a month with the Wolf Pack.