Baylor Bears
Big 12 Men's and Women's Basketball All-Time Tournament Records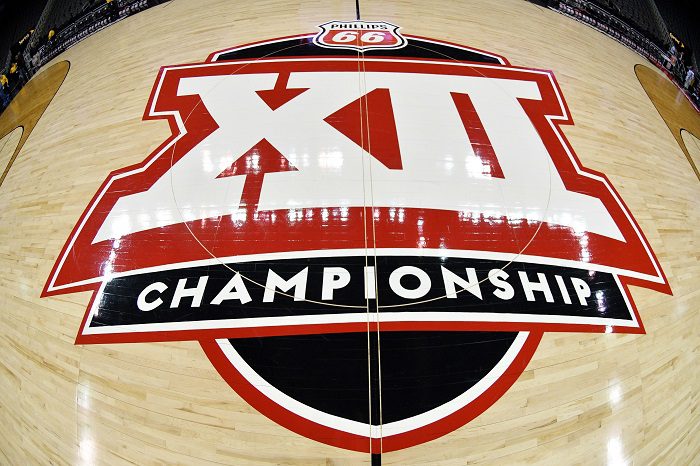 The Big 12 Conference Men's Basketball Championship begins tonight in Kansas City to mark the 25th year of the tournament.
It's should come as no surprise that the Kansas Jayhawks have owned the men's Big 12 Conference tournament over the past 24 years. Below is a listing of all-time tournament records along with the number of all-tourney members and MVPs.
The women's results, dominated by Baylor, follow. I have included the four teams that have left the conference a decade ago.
Men's Results
| | | | | |
| --- | --- | --- | --- | --- |
| | Record (Winning %) | All-Tournament Selections | MVPs | Titles |
| Kansas | 47-12 (.797) | 31 | 10 | 11 |
| Missouri | 19-14 (.576) | 9 | 2 | 2 |
| Oklahoma State | 27-22 (.551) | 10 | 2 | 2 |
| Texas | 28-23 (.549) | 18 | 1 | 1 |
| Oklahoma | 23-21 (.523) | 12 | 3 | 3 |
| Iowa State | 20-20 (.500) | 15 | 5 | 5 |
| West Virginia | 8-8 (.500) | 5 | 0 | 0 |
| Kansas State | 17-24 (.415) | 5 | 0 | 0 |
| Baylor | 17-23 (.425) | 8 | 0 | 0 |
| Colorado | 9-15 (.375) | 1 | 0 | 0 |
| Texas Tech | 14-24 (.368) | 3 | 0 | 0 |
| TCU | 5-9 (.351) | 0 | 0 | 0 |
| Texas A&M | 6-16 (.273) | 2 | 0 | 0 |
| Nebraska | 6-15 (.286) | 1 | 0 | 0 |
Women's Results
| | | | | |
| --- | --- | --- | --- | --- |
| | Record (Winning %) | All-Tournament Selections | MVPs | Titles |
| Baylor | 46-13 (.780) | 37 | 11 | 11 |
| West Virginia | 10-7 (.588) | 5 | 1 | 1 |
| Oklahoma | 25-20 (.556) | 14 | 4 | 4 |
| Iowa State | 27-22 (.551) | 15 | 1 | 2 |
| Texas | 28-23 (.549) | 10 | 2 | 1 |
| Texas A&M | 15-14 (.417) | 7 | 2 | 2 |
| Kansas State | 21-24 (.455) | 5 | 1 | 0 |
| Texas Tech | 18-22 (.450) | 7 | 2 | 2 |
| Oklahoma State | 16-24 (.400) | 7 | 0 | 0 |
| Kansas | 14-24 (.368) | 1 | 0 | 0 |
| Colorado | 8-14 (.364) | 3 | 0 | 1 |
| Nebraska | 8-15 (.348) | 2 | 0 | 0 |
| Missouri | 7-16 (.304) | 0 | 0 | 0 |
| TCU | 3-8 (.273) | 1 | 0 | 0 |