Big 12 News
Oklahoma Adds Matt Wells to Staff in Off-Field Role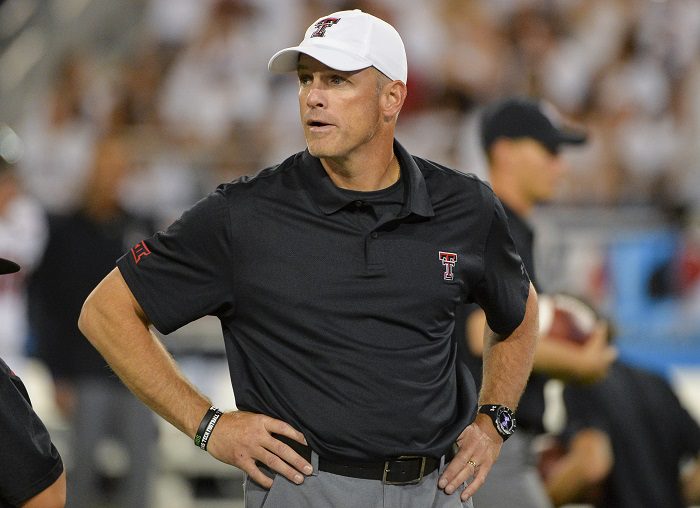 Former Texas Tech head coach Matt Wells has joined the staff at Oklahoma and will serve in an off-field role, according to Parker Thune of 247Sports.
Wells officially started on Monday and is expected to aid in high school relations as well as serve as an analyst for the Sooners. Wells, a native of Sallisaw, Oklahoma, is well-versed in the region surrounding Norman and should be an asset for Oklahoma in the recruiting game.
Wells spent 2013-18 as the head coach of Utah State and then 2019-21 as the head coach of the Red Raiders before being fired in October after a 5-3 start to the season. He amassed a 13-17 record in Lubbock, and a 44-34 record at Utah State, leading the Aggies to four bowl appearances.
Oklahoma is pouring a lot of time and effort into improving its relationships with high school coaches and athletic directors across the country, but especially in their own state. Adding Wells is an excellent move by Brent Venables and his staff, as the former TTU coach has strong ties across Oklahoma and Texas.