Big 12 News
Texas Tech's Adonis Arms Declares for 2022 NBA Draft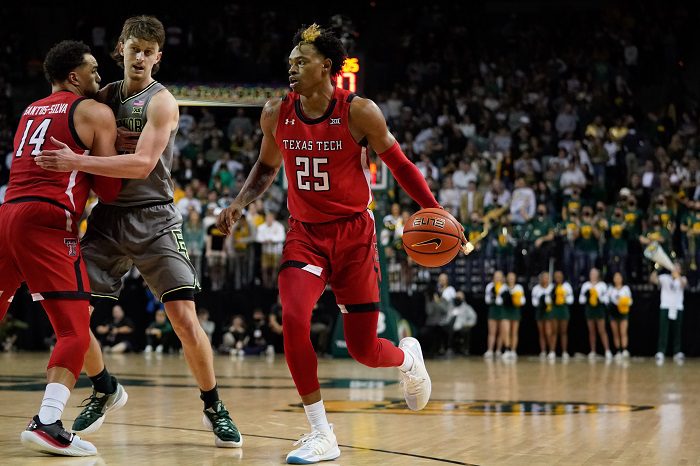 Texas Tech senior guard Adonis Arms sent out a tweet on Thursday declaring for the 2022 NBA Draft. The product of Milwaukee, Wisconsin was a vital part of Texas Tech's run to the Sweet Sixteen in Mark Adams' first year at the helm.
Arms averaged 8.6 points, 4.4 rebounds, and 2.8 assists per game in 2021-22, his only year with the Red Raiders. Prior to that, he was the Great Northwest Athletic Conference Player of the Year in 2019 at Northwest Nazarene where he averaged 20.6 points, 5.4 rebounds and 3.3 assists on a 20-8 team.
From there he transferred to Winthrop, and averaged 10.5 points per game in 2020-21, including scoring 10 points against Villanova in the NCAA Tournament.
Finally, Arms spent his final year of eligibility with the Red Raiders and made the most of it. Listed a 6-5, 200-pounds, Arms has the physique of an NBA player and should be able to make a roster at the next level.
"This message goes to 4-year-old Adonis Arms that had a dream to play in the NBA one day," Arms writes. "Thank you for believing in yourself and having the courage to stick with what you always wanted to do."
The NBA Draft is scheduled for June 23 and does not have a set time as of yet.