Texas Longhorns Sports
Four-Star Recruit Embarrasses Texas on Visit, Points Out That Majority of Big 12 Trophies are for Swimming Team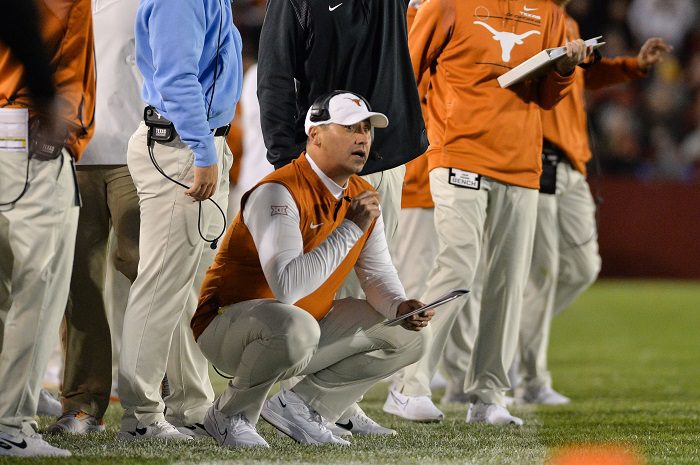 Recruiting trips are meant to be a chance for football programs to use their facilities, coaching staff, history, and campus to attract top-tier talent to play for them.
Texas is widely known as one of the best recruiting schools in the country, as has been the case for years. Unfortunately, that talent hasn't translated to many championships as of late and one recruit pointed that out while visiting the Longhorns football complex.
Four-star wide receiver Johntay Cook II is one of the top wideouts in the class of 2023 and recently took a visit to the University of Texas. While touring their facilities, Cook noticed all of the Big 12 trophies on display, but as he got closer to read the fine print, he noticed something: the majority of the trophies displayed were won by UT's swimming team.
Yeah, that's got to sting a little bit. Fortunately, the Longhorns look primed to improve in 2022 with perhaps the most dynamic trio of playmakers in college football: QB Quinn Evers, WR Xavier Worthy, and RB Bijan Robinson. Add to that the best offensive line recruiting class in 2022 and you have something that will keep defensive coordinators up at night.