Big 12 News
Oklahoma Moves to 36-0, Setting Record for Best Start in College Softball History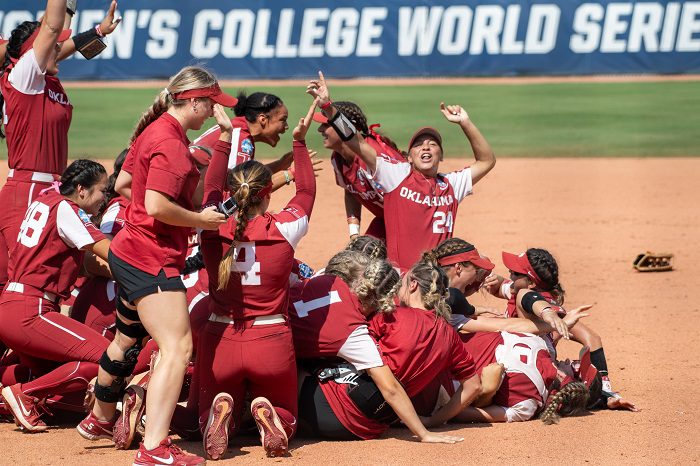 The Oklahoma Sooners softball team continues to blow away even its own standards. Oklahoma beat Texas Tech 21-0 in just five innings on Sunday, which gave the Sooners a 36-0 record, the best start in college softball history.
Jordy Bahl and Nicole May combined for a no hitter over five innings and the Sooners secured their 30th run-rule win of the season.
OU got started early as the second batter of the game, Jocelyn Alo, doubled and Kinzie Hansen hit the first of Oklahoma's seven home runs. OU put up 13 runs in the first two innings of the game.
Alo's also added two home runs to give her 21 on the season. Grace Lyons hit her 17th home run of the year and Tiare Jennings hit a grand slam, which was her 16th long ball of the season. Alyssa Brito and Jana Johns also went deep for Oklahoma.
The Sooners outscored the Red Raiders 43-0 during the three-game series. That also makes it six of the last seven games that Oklahoma has run-ruled their opponent.
Oklahoma's schedule will get tougher this weekend when they take on the Texas Longhorns, who are a Top 20 team in the country. The three-game series will be played in Austin from Thursday to Saturday, to accommodate Easter Sunday. First pitch on Thursday is set for 6:00 p.m. CST.