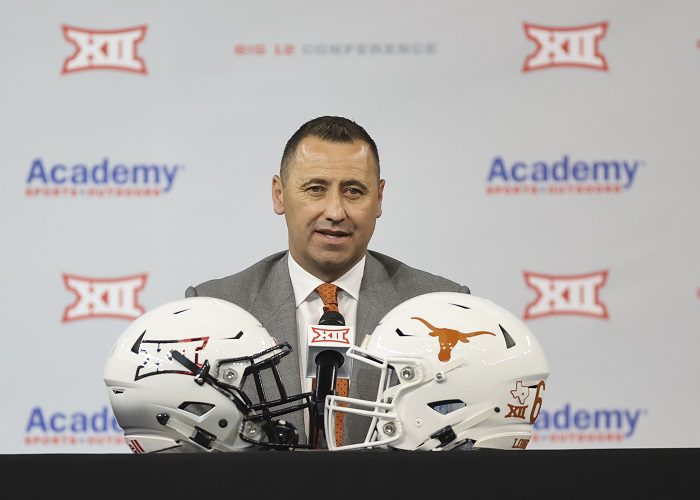 There has been an awful lot of coverage surrounding the Arch Manning Bowl, er, I mean the matchup between Texas and Alabama in Week 2 of the upcoming college football season.
When it was announced that FOX has won the broadcasting rights for the marquee matchup, it was immediately met with angst from Texas fans that the game would kickoff in FOX's premiere window of 11:00 a.m.
So much so, that one Texas fan started a petition to have FOX schedule the contest in the evening slot.
Well, based on recent quotes from Texas head coach Steve Sarkisian, I would say that he doesn't really give a damn about what time the game starts.
According to Brian Davis of the Austin American Statesman, Sarkisian addressed the issue head on to the crown at the Houston Touchdown Club on Wednesday.
"I don't give a shit what time the kickoff is," Sark said. "Y'all just show up."
The matchup with Alabama will be an early measuring stick for the Longhorns, and will likely be one that everyone in the country will be watching, regardless of what time kickoff is.