Big 12 News
Kansas QB Jalon Daniels Talks About Being a Part of the Turnaround in Lawrence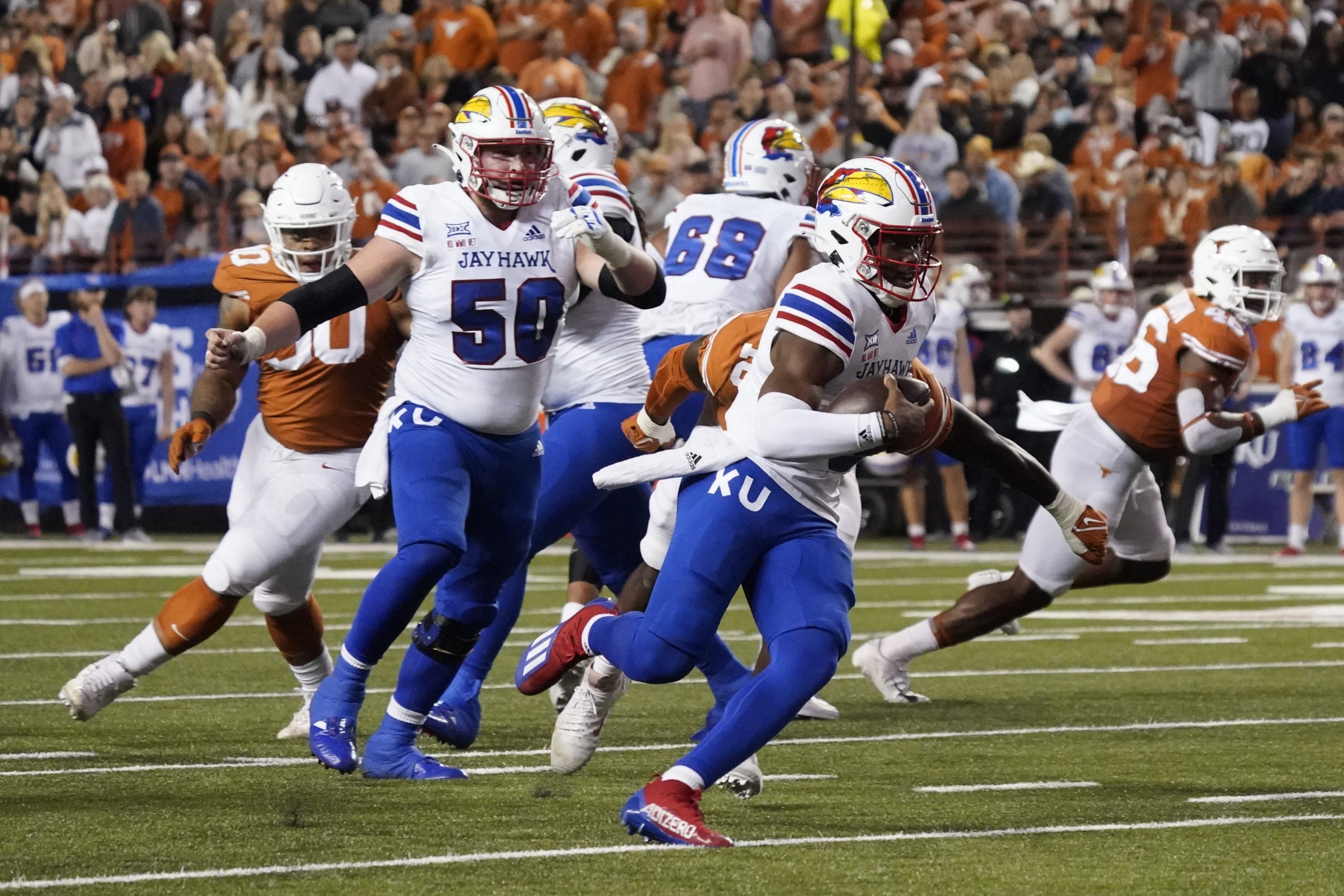 The Kansas Jayhawks have finished in last place in the Big 12 standings for seven consecutive seasons, and in every season but one (in 2014 they finished ninth) since 2010.
Last season, KU finished with a 2-10 record, but recorded a massive win over Texas, in Austin no less, and played perhaps the best stretch of football we have seen from the in years to close out the season.
Now, in Year 2 under Lance Leipold, quarterback Jalon Daniels is ready to be part of a turnaround, one that Jayhawks fans have been dreaming of for over a decade now.
"One of the things that brought me to KU was the culture when I got there; how the fans interacted with us," Daniels said. "You know, they havent seen much from KU football in, I dont know how long, but the fact that they are still excited fot what we have going on no matter what the past (looks like.)"
Daniels says that being the class that turns things around in Lawrence is a major motviator for him, and the other members of the 2020 signing class.
"That's always been the motivation, especially for the class of 2020. That's always been our main push."
Kansas will look to improve in a big way in 2022, and if they do, Daniels will be a big reason why. The young signal-caller completed nearly 70% of his passes and was responsible for 10 touchdowns in a limited starting role. If he can build on the 2021 season and take the next step, Kansas might finally crawl out of the Big 12 basement.