Big 12 News
Top-Five Cornerback Malik Muhammed Commits to Texas Longhorns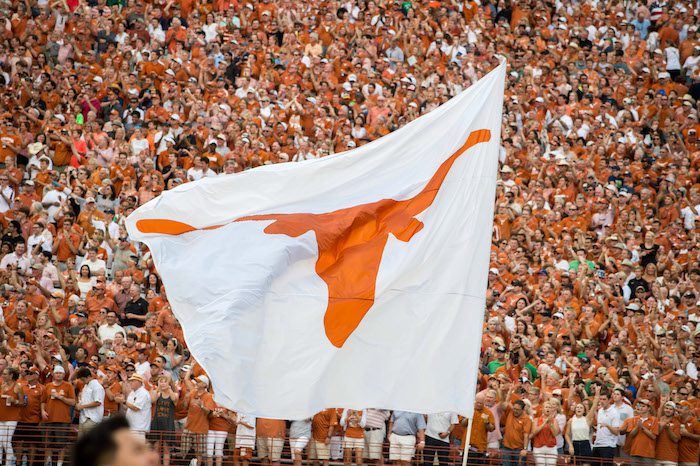 The Texas Longhorns have won another major recruiting battle for the class of 2023, this time landing a top-five cornerback out of South Oak Cliff High School in Dallas, Texas with Malik Muhammed pledging to UT on Wednesday evening.
Muhammed, the No. 5 cornerback and No. 43 overall player in the class of 2023, is rated as a four-star by 247Sports and is listed at 5-11, 175 pounds.
Muhammed held 43 collegiate offers from some of the top programs in the nation including Alabama, Georgia, Notre Dame, Ohio State, Oklahoma, Oregon, Texas A&M, and USC, and of course Texas. Muhammed whittled his choices down to Alabama, Texas, and Texas A&M before landing with the Longhorns.
247Sports recruiting analyst Cooper Petagna speaks highly of Muhammed and projects him as an immediate impact player in college:
"Verified near 6 feet and 170 pounds, possesses growth potential to add additional weight to his frame. Displays good athleticism at multiple positions in the secondary, showing the ability to line up as a corner, safety, and slot defender. Adds value in all three phases of the game.
"Exhibits good knee bend and hip flexibility and transitions smoothly out of his back pedal. Efficient mover. Plays with very little wasted motion. Appears to have excellent short-area change of direction and plant-and-drive ability. Flashes good burst to close out of the back pedal.
"Demonstrates good play speed and read-and-react ability at multiple positions in the secondary. Has the range and instincts to play the deep hash, while possessing the reactionary athleticism and quickness to add value as a match defender. Shows some ball production on tape, along with some stickiness as a man defender. Has excellent versatility as a back-end defender and plays with instincts and toughness in both run and pass.
"Projects to a high-level multi-year starter at a Power Five program with the ability to develop into an all-conference player at the next level. Will add value on multiple special teams units and wouldn't be surprised if he sees the field sooner than later collegiately."
The addition of Muhammed gives Texas four players ranked in the Top-50 nationally and also moves them back to No. 3 nationally for recruiting rankings for the class of 2023. Texas' 2023 class ranks first in the Big 12 as things currently stand.