Trending Now
Mountain West Goes Viral in Attempt to Troll Big 12, Pac-12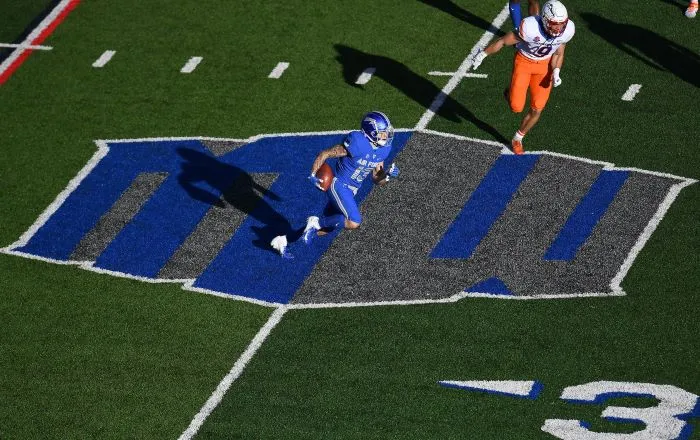 In the world of conference realignment and expansion, there is a cold war going on behind the scenes with each league doing what it can to separate itself in some way.
Right now the conferences across college football are set into tiers in the public eye, and in television negotiations, based on priority. The Big Ten and SEC have separated themselves and make up the top tier right now after each added two major programs to their respective memberships. The next tier is where the Big 12, ACC, and Pac-12 currently reside, with everyone else seemingly below that, including the Mountain West.
Apparently, the Mountain West (MW) doesn't know where it stands, or it simply doesn't care, as the conference threw a bit of shade at the Big 12 and Pac-12 in an odd attempt at trolling the rival leagues.
Yesterday, the Preseason AP Top 25 Poll was released, with three Big 12 teams making the cut. However, the Mountain West sees things differently.
Full disclosure: I did chuckle a bit when I read this and it is likely nothing more than a joke at the expense of the Big 12 and Pac-12. However, if this was a an attempt to bring the MW up a rung on the ladder, it's quite a weird flex.