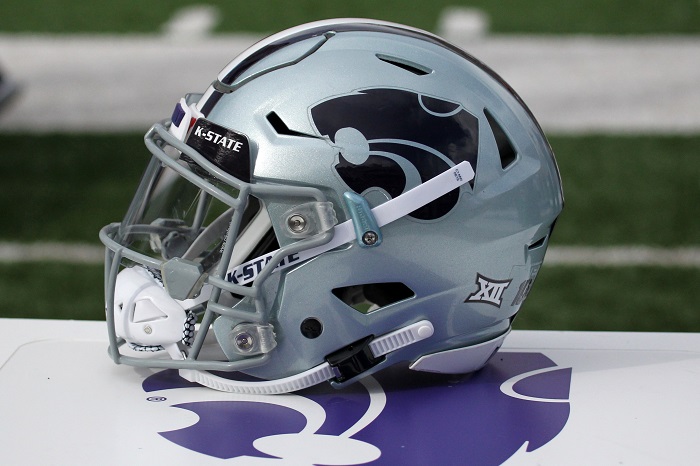 It's time to wrap up my Mount Rushmore series with this week's topic, the K-State punters. The punter on a football team is typically the most unheralded position on the field. If you ask a casual fan the name of
the punter on their favorite team, most of them probably can't tell you. Even so, K-State has had some
pretty good punters over the years that haven't been household names but names that fans have come to know and love. Current K-State punter Ty Zentner is quickly becoming an example of that among the K-State faithful. He was named to the 2022 preseason watch list for the Ray Guy award, which recognizes the top punter in college football.
The K-State football record book was my guide to selecting the top four punters in school history. One of
the punters on the list is an obvious choice, while I could make a strong case for many others. Let's get to
it.
Sean Snyder
Snyder played at K-State from 1990 to 1992 after transferring from Iowa after the 1989 season. Among
his many accolades, he was a 1992 consensus all-American, a first-team all-Big 8 selection in 1992, and
was an inaugural member of the K-State football ring of honor. Snyder's career stats are impressive, with
142 punts, 6,037 yards, and a 42.5 career average, with a long of 64 yards.
I'll never forget the game where he likely locked up the 1992 All-American honor. K-State played in the
thin Colorado air in Boulder on October 24th, 1992. Colorado, led by Rashaan Salaam, Kordell Stewart,
and Michael Westbrook, rolled K-State 54 to 7 that day. The Wildcats had to punt A LOT during the
game. 12 times to be exact. Snyder punted 12 times for 630 yards and had a 52.5-yard average. Not many
punters can brag about a performance like that one.
Don Birdsey
Who is Don Birdsey? The man with more career punts and more career punt yardage than any punter in
K-State history. That's enough to put him on the K-State punter Mount Rushmore. He played at K-State
from 1977 to 1980, and in four seasons he punted 283 times for 11,422 yards, a 40.4 yards per punt
average.
K-State wasn't very good the years that Birdsey punted for the team. In his freshman year, 1977, he
punted 83 times in 11 games, an average of 7.54 punts per game. That had to lead the country in punts per game, but I didn't find any statistics that go back that far, so it's a guess on my part. Even though 7.54
punts per game seems like a lot, it still doesn't match the 7.7 punts per game the Kansas Jayhawks led the
nation with during the 2020 season.
Devin Anctil
Anctil only punted for a year and a half for the Wildcats in 2018 and 2019, but he holds a couple of K-
State punting records. Punting average in a season, with 45.38 yards per kick in 2019, and punting average in a career, with 44.80 per kick. He is over a yard and a half per kick better than second place,
which is 43.18 yards per kick. The margin between first and second place is the largest margin between
any other place in the top 10, so I've got to put him on Mount Rushmore because of that. For his career he punted 83 times for 3,718 yards, a 44.8 average.
James Garcia
Garcia played at K-State from 1995 to 1998. He is in second place on the all-time list for punting average,
with 43.18 yards per kick for his career. He also has the two best punting games in K-State history. In a
1996 game against Rice, he punted four times for 211 yards, averaging 52.75 yards per kick. And in a
1998 game against Texas, he punted four times for 241 yards, averaging 60.25 yards per kick. He is also
in seventh place on the all-time punting yardage list.
Here are some others that I considered:
Scott Fuhlage – 1981-1984. Second place in career punting yards.
Career stats – 254 punts, 10,284 yards, a 40.5 average
Tim Reyer – 2004-2007. Third place in career punting yards. Semi-finalist for the Ray Guy award.
Career stats: 220 punts, 9,295 yards, a 42.3 average
Nick Walsh – 2014-2017. Fourth place in career yardage, Fourth place in career average.
Career stats: 214 punts, 9,058 yards, a 42.3 average, with a long of 64 yards.