featured
Big 12 Bets: Underdog, Lock, Bad Bet for Week 6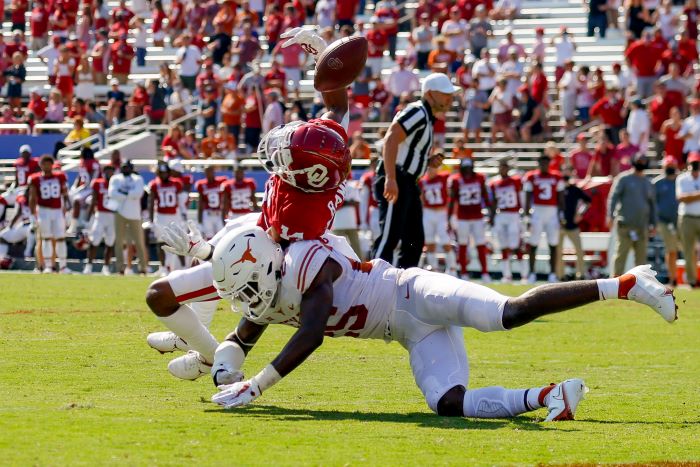 One of the beautiful things about college football is the parody and chaos that we see each and every week. There are, after all, 22 moving parts on the field every time that the ball is snapped, and just one player out of place can change the course of a game, hell even a season, in just one play.
While watching football and understanding the nuances of what is going on takes a bit of experience, the real talent is in being able to put your money where your mouth is when it comes to betting on the world's greatest sport.
Here are some betting trends you should pay attention to in Week 6 of Big 12 action, with an upset, a lock, and a bad bet to avoid on Saturday.
While this game might not get the recognition that some of the other rivalries in this conference, "Farmageddon" is among the most competitive rivalries that the Big 12 has. Iowa State leads the all-time series 52-49-4, however, Kansas State has won 11 of the last 14 meetings. That would lead you to think that Kansas State has the obvious edge in this one, right? Well, Iowa State has actually won three of the last four meetings, including the last two in Ames. Give me Iowa State to take down Adrian Martinez and the Wildcats on Saturday night, and consequentially pumping the brakes on the EMAW Tractor for now.
Underdogs for 2022: 2-2 SU; 2-2 ATS
The Red River Rivalry is among the most unpredictable and entertaining games of the season each and every year, and I would not be surprised if that were still the case on Saturday. However, I cannot unsee what happened in Fort Worth last weekend when the Sooners were steamrolled by the Horned Frogs. Texas has dropped four of these contests in a row, and all of them in dramatic fashion. This time around, I don't expect there to be much drama as the Longhorns have a chance to run Oklahoma out of the Cotton Bowl. It is expected that the Sooners will be without starting quarterback Dillon Gabriel and a host of other key players this week, meaning that things could get ugly in Dallas relatively quickly.
Locks for 2022: 2-2
As good as TCU played last week against Oklahoma, I don't expect them to blow out a Kansas team at home that is playing with some real confidence right now. In fact, I think Kansas has a good chance of pulling off another upset this weekend in what will be a tight game. The battle between these two teams will likely come down to who has the better quarterback play. Jalon Daniels is coming off a tough performance against Iowa State, while Max Duggan is coming off the best performance of his career. Give me TCU to win the game, but Kansas to cover in a dogfight.
Bad Bets for 2022: 3-1