featured
Big 12 Bets: An Underdog, Lock, and Bad Bet for Week 10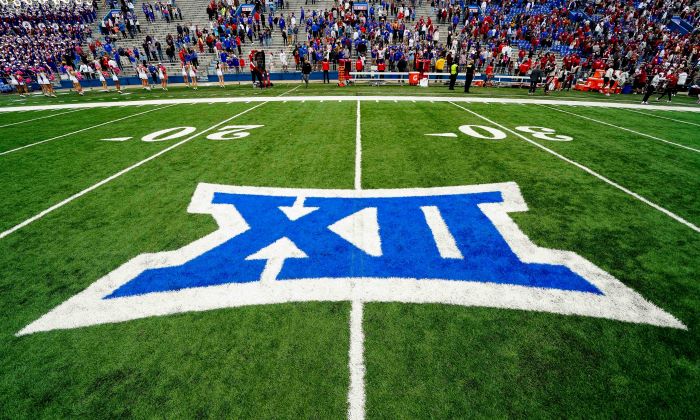 One of the beautiful things about college football is the parity and chaos that we see each and every week. There are, after all, 22 moving parts on the field every time that the ball is snapped, and just one player out of place can change the course of a game, hell even a season, in just one play.
While watching football and understanding the nuances of what is going on takes a bit of experience, the real talent is in being able to put your money where your mouth is when it comes to betting on the world's greatest sport.
Here are some betting trends you should pay attention to in Week 10 of Big 12 action, with an upset, a lock, and a bad bet to avoid on Saturday.
I think the quarterback situations in this game will be something to watch as there's a possibility that Jalon Daniels will be back for this game while Spencer Sanders might be out for Oklahoma State. If that is the case, and it's a strong possibility, give me Kansas to win this game outright. The Jayhawks' offense will certainly give Oklahoma State's struggling defense problems and if Sanders isn't in the game to dig them out of the hole, Kansas should win.
Underdogs for 2022: 3-5 SU; 5-3 ATS
My eyes tell me one thing, and my gut tells me another on this football game. K-State is coming off its most impressive game under Chris Klieman and apparently sees a letdown in the Wildcats' future. Meanwhile, Texas comes into this game off a bye week and just suffered its third loss of the season to the same Oklahoma State team that K-State dog walked last week. I know transitive property means nothing in college football, but that speaks volumes to me. Vegas sees Texas winning this game, and part of me wants to go that direction as well, but I'm going to go with the home team here to pick up its first win against Texas under Chris Klieman.
Related note: Texas is 1-8 ATS in their last nine trips and is just 3-7 all-time in Manhattan.
Locks for 2022: 4-4
West Virginia appears to be down all three running backs that have taken significant snaps this year and that is disastrous when facing a defense as good as Iowa State's. The Cyclones have lost close game after close game in Big 12 play this year, but I have a feeling that things will change for them this weekend. West Virginia has been up and down all season, but without CJ Donaldson or Tony Mathis Jr., I think they will struggle offensively. I like hee Cyclones to win this game but seven points feels like a lot. Give me Matt Campbell and Iowa State to win at home, but don't touch the Iowa State spread despite West Virginia's struggles.
Bad Bets for 2022: 7-1