Big 12 Basketball
Kansas State Women's Basketball Starts Assembling 2023 Recruiting Class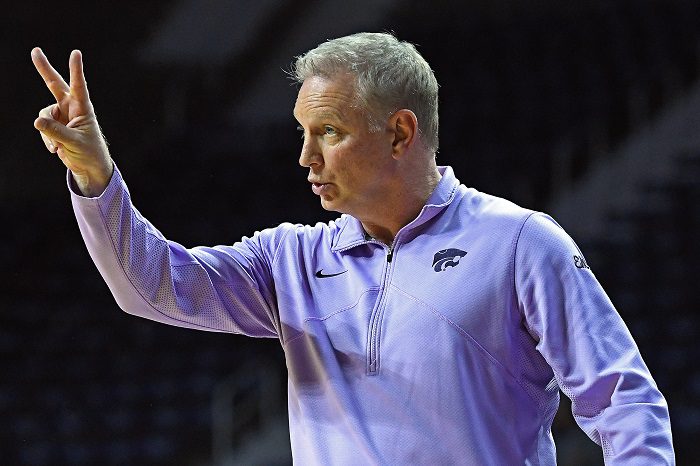 The Kansas State Wildcats women's basketball team began assembling talent for its 2023-24 team as the NCAA's early-signing period opened on Wednesday.
The Wildcats, led by coach Jeff Mittie, are coming off their third appearance in the NCAA Tournament in five seasons.
The Wildcats won their first-round game before falling in the second round. Kansas State returns most of last year's roster, but will miss center Ayoka Lee, an All-Big 12 First-Team performer a year ago. She is out for the season after knee surgery.
Kansas State has made the postseason each of Mittie's five seasons in Manhattan, including a pair of NIT appearances.
Before the signing period, the Wildcats had two commitments — guard Alexis Hess out of Fleetwood, Penn., and guard Taryn Sides out of Phillipsburg, Kansas. Hess signed early Wednesday morning. Kansas State announced the signing of Sides shortly after.
Kansas State's 2023 recruiting class is below. Players who confirmed as signed are noted below. The list below also includes the Wildcats' season-opening roster.
The early-signing window closes on Nov. 16.
Kansas State Women's Basketball 2023 Recruiting Class
G Alexis Hess,  6-0, Fleetwood (Fleetwood, PA) – Signed (announced by K-State)
G Taryn Sides, 5-6, Phillipsburg (Phillipsburg, KS) – Signed (announced by K-State)
2022-23 Season-Opening Roster
F Sarah Shematsi (6-2, Sr.), G Ja'Mia Harris (5-8, Fr.), G Jaelyn Glenn (6-1, So.), G Serena Sundell (6-1, So.), G Brylee Glenn (6-0, So.), G Mikayla Parks (5-9, Fr.), G Gabby Gregory (5-11, Sr.), G Rebekah Dallinger (5-9, Jr.), F Heavenly Greer (6-3, So.), F Eliza Maupin (6-3, Fr.), G Mimi Gatewood (5-6, Fr.), G Emilee Ebert (6-0, Sr.), F Gisela Sanchez (6-3, So.), C Taylor Lauterbach (6-7, Jr.), C Ayoka Lee (6-6, Sr. – out for season after knee surgery. She has already committed to returning for the 2023-24 season).
Player in Bold: Notes a player who is a senior and may be out of eligibility after this season, depending on whether they have a COVID-19 waiver.
You can find Matthew Postins on Twitter @PostinsPostcard.