Baylor Bears
Big 12 Women's Basketball Power Rankings: Oklahoma Holds at No. 1, Iowa State Shoots Up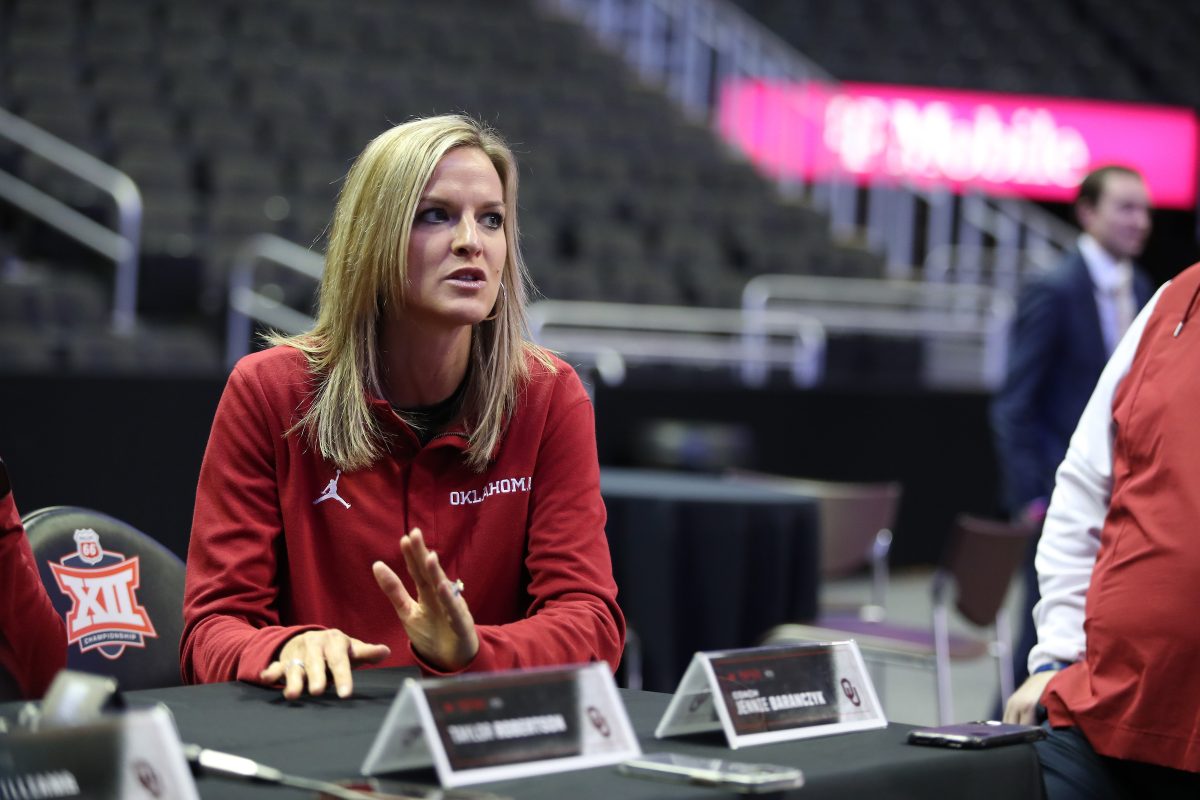 The Oklahoma Sooners are No. 1 in the Heartland College Sports Big 12 women's basketball power rankings after the third full week of Big 12 Conference action. Our Power Rankings appear every Tuesday.
Check out Heartland College Sports for men's and women's basketball coverage every day, including our thoughts on big games, the previous week's action, our weekly schedules and daily fantasy lineups as we march toward, well, March.
1. OKLAHOMA (16-2, 6-1: Last Week — 1)
The Sooners had a big Saturday night, playing in front of a huge crowd and winning a Bedlam game with Oklahoma State right down to the wire. The Sooners have won five straight and put all of that on the line when they face Texas in Austin on Wednesday and Iowa State in Ames on Saturday. Win both of those and the Sooners remain in first place and the back end of their schedule is filled with unranked teams.
2. IOWA STATE (13-4, 5-2: Last Week — 6)
It was a weird week in the Big 12 to be sure. But the Cyclones were the only team other than Oklahoma to win both games this past week, defeating Oklahoma State and Kansas. Ashley Joens had a huge week, and forward Izzi Zingaro had the biggest game of her career against Kansas. Iowa State needs everyone it can find to step up in the paint.
3. TEXAS (14-6, 5-2: Last Week — 2)
I can tell you one thing — Texas probably doesn't want to keep playing Texas Tech when it exits for the SEC. The Longhorns always seem to lose one of those matchups each season. Texas bounced back with a nice win over Baylor, but the luster is off that matchup a bit after Baylor fell out of the Top 25. There's a chance Texas could after a 1-1 week, too. But it was difficult to drop the Longhorns this week, given the chaos underneath them.
4. WEST VIRGINIA (13-5, 4-3: Last Week — 4)
The Mountaineers have won four of their last five, with the only loss coming against Kansas at mid-week. After a 1-1 week, the Mountaineers stay where they are this week as they're part of a trio of Big 12 teams trying to vie for one, perhaps, two additional NCAA Tournament berths (Oklahoma State and Texas Tech).
5. OKLAHOMA STATE (13-6, 3-4: Last Week — 3)
The Cowgirls take a two-spot drop here, but they were so close to either splitting the week or sweeping it. They lost to Iowa State and Oklahoma on the road by a combined nine points. OSU is so close to being a lock for the NCAA Tournament, but they have some work to do against Kansas State and Texas this week.
6. BAYLOR (13-6, 4-3: Last Week — 5)
Baylor has lost three of its last four games and is unranked for the first time since 2004. Is there something seriously wrong with this team? I don't think so. But there's not much seriously right at the moment, either. Aijha Blackwell played one minute vs. Texas. It doesn't look like she's riding to the rescue. It's up to the guards, led by Sarah Andrews, the freshmen (Darianna Littlepage-Buggs and Bella Fontleroy) and forward Caitlin Bickle to get this back on track.
7. TEXAS TECH (15-5, 3-4: Last Week — 8)
The Lady Raiders got a huge boost to their NCAA Tournament hopes by beating Texas at home last week. A win over West Virginia last weekend would have been as significant a boost, but the Lady Raiders couldn't pull it off. Bre'Amber Scott is playing out of this world basketball right now for Texas Tech.
8. KANSAS (13-5, 3-4: Last Week — 7)
Kansas has lost four of its last five. The win over West Virginia was a nice one, but it was followed with a loss on the road to Iowa State. The Jayhawks were ranked two weeks ago. Now they get a week to think about the first of their two Sunflower State Showdown games with Kansas State.
9. KANSAS STATE (13-7, 2-5: Last Week — 9)
Kansas State got a much-needed win over TCU on Saturday. It snapped a four-game losing streak. Big 12 play hasn't been kind to the Wildcats, but there is still time to get on a hot streak and turn things around for March.
10. TCU (6-12, 0-7: Last Week — 10)
We have now passed the one-year anniversary of TCU's last Big 12 win. At this rate, I'm having a hard time seeing how TCU doesn't make a coaching change after this season.
You can find Matthew Postins on Twitter @PostinsPostcard