Cincinnati Bearcats
Top Returning Defensive Players in the Big 12 at Each Position, According to PFF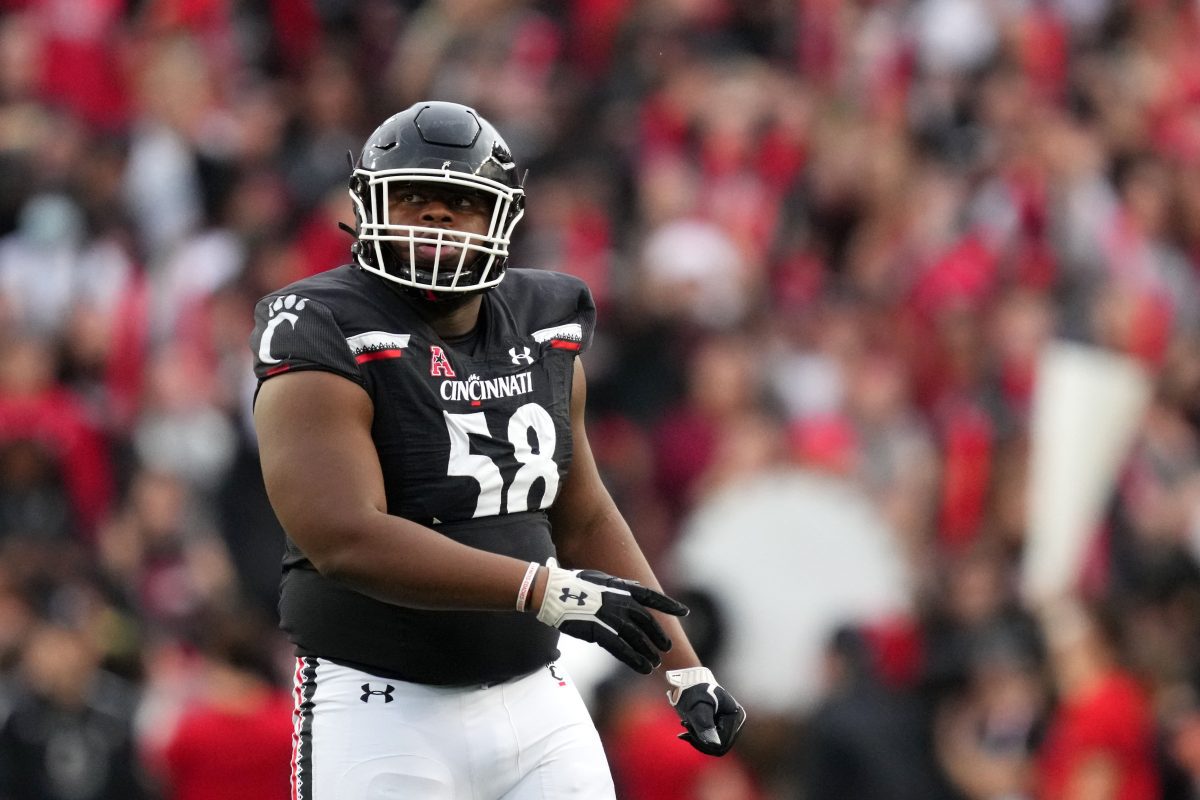 It's never too early to talk about the 2023 college football season. Even though we are in full swing with basketball, there are still plenty of talking points going into the next football season.
While all the focus is on the NFL Draft with the Senior Bowl coming up, I decided to take a look at the top returning Big 12 players on defense according to grades from Pro Football Focus.
Here are the top returning defensive players at each position.
Cincinnati DT Dontay Corleone
We start off this list with a player from one of the four new schools coming in with Dontay Corleone from Cincinnati. After redshirting in 2021, Dontay had a breakout year this past season. He finished his 2022 campaign with 45 tackles, 5.5 tackles for loss, three sacks, and two forced fumbles. That was good enough to earn him a spot on the All-AAC first team as well as a spot on the freshman All-American team. Not only is Dontay the top returning interior defender in the Big 12 but Pro Football Focus has him listed as the top interior defender in all of college football.
Oklahoma DE Rondell Bothroyd
After a disappointing season in Norman, it was clear that head coach Brent Venables needed to make some upgrades to his defense. He certainly did that with the addition of defensive end Rondell Bothroyd from Wake Forest. In the past two seasons, Bothroyd had 93 tackles, 14 sacks, 24.5 tackles for loss, and two forced fumbles. Last year, Rondell graded out at an 85.7 according to PFF which is the highest grade for any edge player in the Big 12. Getting Rondell was a huge get for Oklahoma and look for him to give the Sooners a big boost in 2023.
Oklahoma State LB Justin Wright
We have another transfer making the list with linebacker Justin Wright coming from Tulsa to Oklahoma State. Last season Wright had 101 tackles, 10.5 tackles for loss, two sacks, two interceptions, two forced fumbles and a fumble recovery. He had a quartet of double-digit tackle games, including 13-tackle performances against Wyoming, Navy and Memphis. His performance last season earned himself All-AAC Second Team honors. That's pretty impressive considering he was a two-star prospect coming out of high school. Justin will likely make an immediate impact for an Oklahoma State defense who lost a ton of production to the transfer portal.
Houston Safety AJ Haulcy
Surprise, surprise! We have yet another transfer on this list and our second player from one of the four new schools. It's not often you see a player from a school like New Mexico be graded so highly. Coming out of high school, A.J. had just three offers and chose New Mexico over Louisiana and Kansas. This past season he was nation's sixth-highest-graded safety and ranked second in the Group of Five according to PFF. And just like Dontay Corleone, A.J. was also a freshman All-American. Since joining Houston, He becomes the highest graded safety in the Big 12 going into the 2023 season.
Iowa State CB T.J. Tampa
For those who follow the Big 12, Iowa State cornerback T.J. Tampa should be someone you know about. He was an All-Big 12 selection last season as he locked up wide receivers all year long. Tampa could have went to the NFL but he decided to come back to Iowa State for another year. He graded out at an 83.1 last season according to Pro Football Focus which makes him the highest ranked cornerback in the Big 12 going into next season. To me, he is the best cornerback in the Big 12 and look for him to have another great year in 2023.