Baylor Bears
Big 12 Baseball Preview: A Showdown in Lubbock Highlights Weekend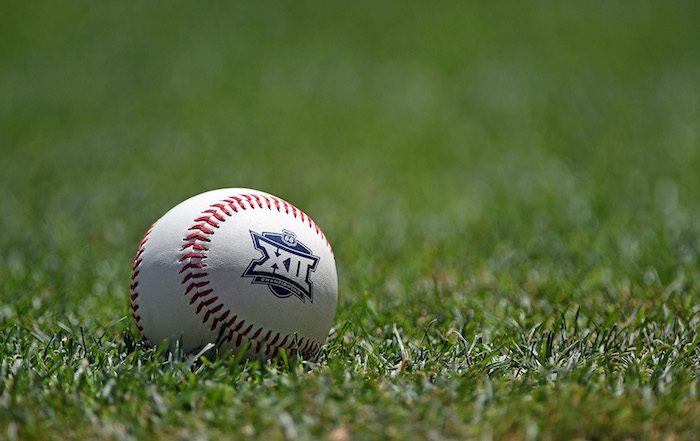 It felt like just yesterday opening weekend was here and now we are entering the fourth full weekend of baseball. While last weekend saw plenty of great action on the diamond, this weekend will be a little bit slower. However, conference play is right around the corner.
Let's take a look at the upcoming weekend for Big 12 baseball.
Notable Games
#23 Iowa at Texas Tech
Despite the Red Raiders falling out of the top 25 due to losses in the Shriners tournament, they have a golden opportunity ahead of them as they host a top 25 Iowa team. The Hawkeyes have really turned some heads this season as they are coming into the weekend on a seven-game winning streak that started off with a win over #1 LSU.
Iowa's pitching staff is really good which is led by ace Ty Langenburg, and they have several other solid arms as well including Brody Brecht. Also, they have been hitting the ball like crazy during their win streak and it seems like Iowa is putting it all together so far this season. The matchup between Tech's lineup and this Iowa pitching staff should be really fun to watch this weekend.
San Diego at #10 TCU
The Horned Frogs will be tested at home against a feisty San Diego team. The Toreros started the year off hot before cooling off against Oregon and Oregon State last week. They have two pitchers that do most of their work with James Sashin and Garrett Rennie. While they may lack some offense, their guy to watch is Jack Costello who has six home runs on the year so far. I expect to see some great performances from TCU starting pitchers Cam Brown and Ryan Vanderhei but I wonder how their lineup will do against San Diego's pitching.
Other Games
Minnesota at West Virginia
The Mountaineers are finally home for the first time this season and they get a cupcake of a series. Minnesota just won their first game of the year on Tuesday after losing their first 11 games of the season. I expect to see starting pitchers Ben Hampton and Blaine Traxel dominate on the mound and guys like JJ Wetherholt hit well at the plate. This should be a series that the Mountaineers have no trouble with at all.
Utah Tech at #13 Oklahoma State
Speaking of cupcakes, the Cowboys will be hosting one this weekend in Stillwater. After a home run derby last Sunday, don't be shocked to see this lineup raking all weekend long. David Mendham and Nolan Schubart have been hot as of late and I am sure that the rest of this lineup will catch fire too. I wouldn't even be surprised at all if one or two of these games end up in run rules.
Youngstown State at Kansas State
The good news for Kansas State is that Youngstown State isn't a very good team. However, Kansas State has had their own fair share of struggles this season. While Nick Goodwin has been hitting well, they have had some trouble on the mound so far. The Wildcats beat up on some weaker opponents last weekend and may even be able to do the same against a team like Youngstown State. However, I want to see them play good against a quality opponent which will be coming up next week.
Manhattan at Texas
This should be a nice warmup series for the Longhorns before conference play begins. Texas has struggled in three game sets but this one will be their easiest one yet. I think that Texas has done well on the mound considering what they lost from last year but their offense still needs some work. Right now Porter Brown and Eric Kennedy have been playing well but they need some of these younger guys to step up before Big 12 play arrives.
Mercer at Baylor
Mercer isn't a team who will scare anyone but neither is Baylor honestly. Kolby Branch has been one of the few bright spots for this Baylor team but he needs more help all around. I don't want to call people out but this pitching staff really needs to improve or else it will be a long season in Waco. I know this is a rebuilding year but I still want to see more from this team.
Oklahoma at Houston
I think this could end up being one of the most underrated series over the weekend. While I don't think either team here is great, I do like the way the Sooners have been playing as of late. They looked good in Frisco against quality opponents and this lineup is starting to hit well with guys like Anthony Mackenzie, Dakota Harris, Easton Carmichael and Jackson Nicklaus. Those four should have their way with a struggling Houston pitching staff.
Kansas vs Western Carolina, Michigan State
The Jayhawks are back on the road as they will participate in the First Pitch Invitational in South Carolina. Their game against Western Carolina will be interesting but I am curious to see how they handle Michigan State who has been spotty. The Spartans aren't very good on the mound and I wonder if that will give Kansas enough opportunities to possibly go 3-0 this weekend.