Big 12 News
Rich Eisen on Markquis Nowell: 'Where Have You Been All My Life'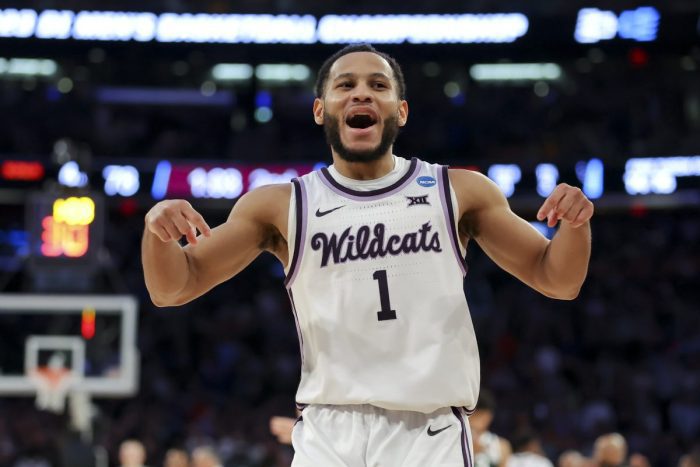 Rich Eisen has been banging the drum for Markquis Nowell and the Kansas State Wildcats during their historic 2023 NCAA Tournament run, highlighting Nowell as one of the most entertaining players in all of college basketball.
Rich Eisen dedicated an eight-minute segment on the Rich Eisen Show to Nowell, speaking candidly that prior to the tournament he was unfamiliar with Nowell's game. Flash forward to the Wildcats in the Elite Eight, and Nowell's play has left Eisen wondering, "Where have you been all my life?"
Nowell broke an NCAA Tournament record on Thursday against Tom Izzo and Michigan State, with 19 assists in one of the greatest individual performances of all time. Nowell has not only taken the tournament by storm, but he is also cultivating praise from some massive celebrities, including Kevin Durant, Patrick Mahomes, and Magic Johnson.
Much like Eisen's reaction, many tournament viewers have been wondering where Nowell has been all year, but fans of the Big 12 are very familiar with Nowell's heroics. The product from Harlem averaged 17.2 PPG to go along with 8.1 APG. Paired with teammate Keyontae Johnson, the two were both selected to First Team All-Big 12 team, as well as Third Team All-Americans.
The Wildcats tip off against the FAU Owls at 5 CT on Saturday evening, with a chance for the hometown kid to cut down the nets at MSG.