Big 12 News
No. 1 2023 Tight End Recruit Duce Robinson Commits to USC Over Texas and Georgia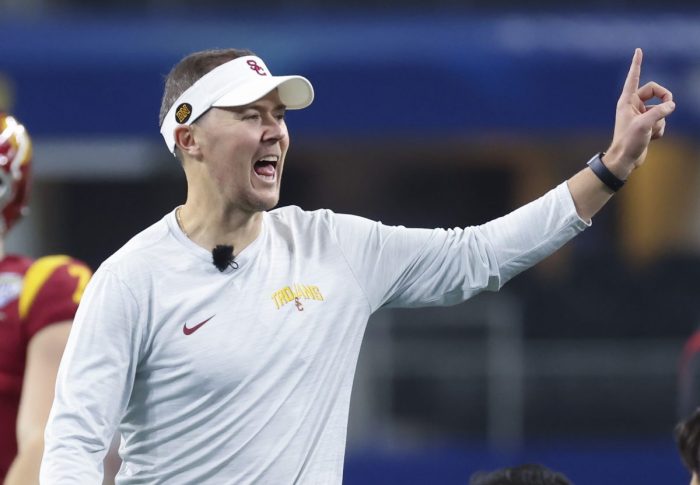 The Texas Longhorns have missed out on the No. 1 overall recruit in the nation as tight end Duce Robinson announced his commitment to the USC Trojans on Thursday night.
The announcement came on social media.
Robinson is a consensus five-star prospect and the No. 1 recruit in Arizona, the top tight end in the Class of 2023 and a Top 25 recruit in the nation, according to 247Sports.
Robinson, who is 6'6" and 225 pounds, finished his high school career with a big senior year, catching 84 passes for 1,614 yards and 14 touchdowns while leading his team to a state title appearance. Robinson is also one of the nation's top baseball prospects, in addition to playing basketball. 
According to the On3 scouting summary, Robinson "plays and moves like a wide receiver at that size. A quick mover who showed continued improvement in top-end play speed as a junior and senior. Lines up on the outside and separates from defensive backs on vertical routes. Boasts a large catch radius with the ability to win in contested situations. Has also shown the ability to track the ball over his shoulder."
USC now has the No. 12 class in the country, according to the 247Sports team rankings.