Big 12 News
Iowa State Upsets No. 3 Oklahoma State 3-2 in 11 Innings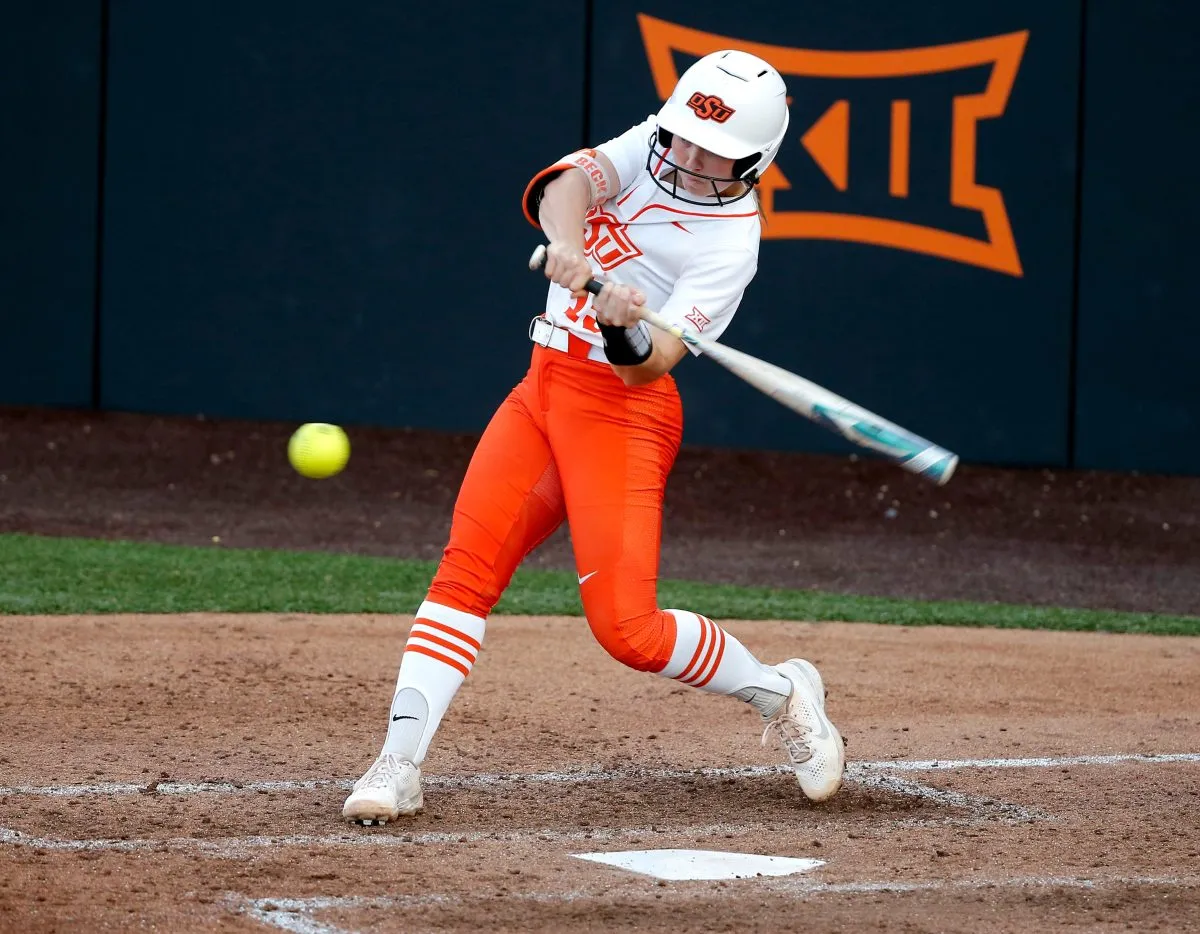 As it turns out, there wasn't the sweep that I predicted in Stillwater, as the Iowa State Cyclones proved to have just enough juice to squeeze out a 3-2 victory over the third-ranked Oklahoma State Cowgirls, even if it did take 11 innings to do it.
The Cowgirls (39-4, 8-1) dropped their first conference contest of the 2023 season, but are firmly in second place with an 8-1 record in the Big 12.
Meanwhile, the Cyclones (14-25, 2-10) picked up their second win over a Big 12 team this season, and easily its biggest win of the season.
Iowa State senior pitcher Ellie Spelhaug, who pitched 7.2 innings, allowed three hits and zero runs was a major reason for the Cyclones' success.
"I thought Sphelhaug really had us in knots," Oklahoma State softball coach Kenny Gajewski said after the game. "Felt like we were just out of sorts."
The Cowgirls' pitching staff was excellent again throughout this game, with Kyra Aycock and Kelly Maxwell allowing nine hits on 10.2 combined innings. 
Unfortunately, Maxwell left the game late due to an issue with her throwing hand and ended up needing to be replaced in the end. The bats were the ultimate reason for OSU's downfall, which hasn't happened often this season.
"We've just got to get going, hitting wise," Gajewski said. "I feel like we're just leaving too much out there. So, whatever that is, we'll get it figured out, coach it up and see if we can't execute."