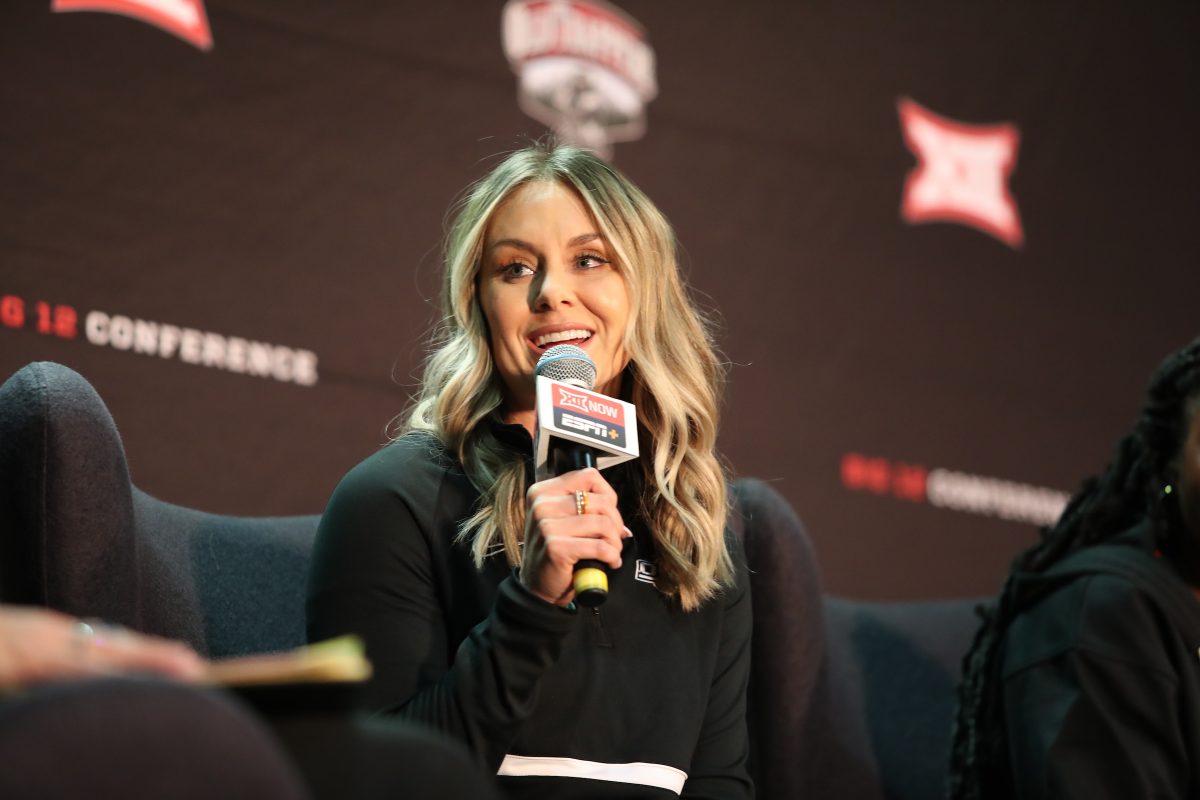 The Oklahoma State Cowgirls are working on assembling their 2023-24 women's basketball roster and we'll track every move here throughout the offseason.
Departures
G Kassidy De Lapp: She played her final season and is out of eligibility. She was a valuable reserve who played in 137 career games and averaged 4.0 points per game for her career.
G Naomie Alnatas: She had one year of eligibility when she transferred to Oklahoma State from Kansas City. The All-Big 12 First-Team selection led the Cowgirls in scoring with 13.6 points.
G Claire Chastain: Like Alnatas, Chastain transferred in (from UTA) to play her final season of college basketball in Stillwater. She emerged as a significant contributor who averaged just under 10 points per game.
F Taylen Collins: She opted to transfer after the season, even though she was one of the best post players in the Big 12 and averaged 9.5 points and 9.1 rebounds per game. She will play at Auburn next season.
G Lexy Keys: She dealt with some injuries and lost some of her 3-point shooting opportunities to other players, but she was a high-level defender who averaged 9.4 points per game. She transferred to Oklahoma after the season.
F Macie James: She played in just 10 games last season and opted to transfer to UNLV after the season ended.
G Terryn Milton: She played her final season of college basketball. Also a UTA transfer, she emerged as a primary perimeter scoring option and averaged 10.1 points per game.
F Trinitee Jackson: She played in 18 games in her final season of college basketball after transferring in from Arkansas State.
F Makyra Tramble: The transfer played just 10 games due to injury and opted to transfer to Oral Roberts after the season.
Arrival Via Transfer
G Ale'jah Douglas: She averaged 5.2 points and 1.8 rebounds per game for Clemson last season. The Omaha, Neb., native scored 1,015 points in a two-year junior college career at Western Nebraska Community College.
G Kennedy Fauntleroy: As a freshman at Georgetown she was unanimously named the Big East Freshman of the Year after finishing as the Hoyas' second-leading scorer at 10.9 points per outing. The 5-7 guard also averaged 3.9 rebounds, 2.9 assists and 2.4 steals per game.
F Ioanna Chatzileonti: The Cowgirls signed the Greece native after she decided to transfer from Kansas after three seasons. She played in just 11 games last season but averaged 7.1 points and 5.9 rebounds. She was KU's third-leading scorer in 2021-22.
G Rylee Langerman: The Arkansas transfer played in 82 games in three seasons, averaging 2.5 points and 3.2 rebounds per game.
G Quincy Noble: The UNT transfer was a three-time All-Conference USA selection who last season avearged 17.0 points and 4.2 rebounds per game while shooting 42.9 percent from the floor.
Expected to Return
F Hannah Gusters: She transferred to Oklahoma State from LSU in the middle of last season and had to sit out.
G Anna Gret Asi: A transfer, she became a valuable bench player as she averaged 7.2 points and was the team's best 3-point shooter by percentage.
G Lior Garzon: The transfer from Villanova also came off the bench and averaged 10.8 points per game. Like Gret Asi, she was one of the top 3-point shooters on the team.
F Praise Egharevba: She redshirted last season after playing her prep basketball in England.
G Landry Williams: She transferred in from Kansas City and played just four games before she sat out the rest of the season.
Class of 2023 Recruits
G Mai Galbraith, 5-foot-9, Lake Travis (Austin, TX): Given the lack of returning depth, Galbraith could make a play for playing time early.
G Stailee Heard, 5-foot-11, Sapulpa (Sapulpa, OK): Heard says close to home by signing with the Cowgirls.
G Brenna Butler, 5-foot-7, Gruver (Gruver, TX): Butler is a preferred walk-on. She went to the same high school as current Texas Tech guard Bailey Maupin.
You can find Matthew Postins on Twitter @PostinsPostcard