Big 12 News
Texas Tech Baseball Receives Five-Figure NIL Deal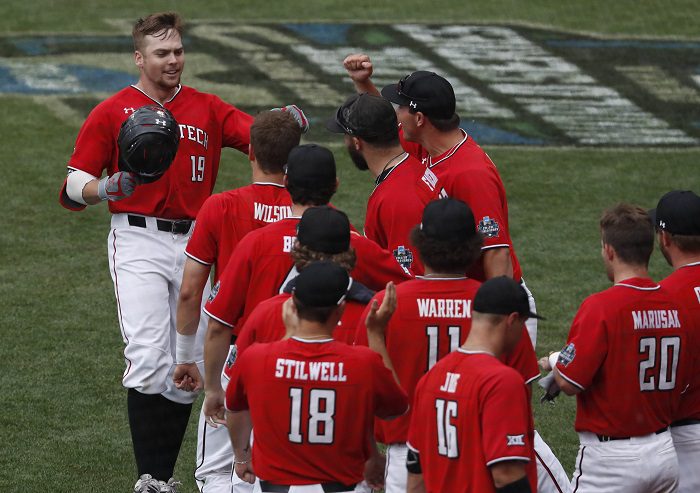 The Texas Tech Red Raiders Baseball team just got a big chunk of financial compensation with a five-figure NIL Deal courtesy of the Matador Club.
The Matador Club is a NIL Collective that's mission is to collaborate partnerships, support student-athletes, promote and encourage student-athlete personal growth through civic and charitable involvement, and build relationships between student-athletes, Texas Tech, and the community, according to their official website.
Everything Lubbock's Mason Horodyski broke the news that the Texas Tech Alumni-run NIL collective, announced that it would be signing the entire Texas Tech baseball team to "five-figure NIL deals."
The agreement with the baseball team marks the third instance that a NIL deal from the Matador Club has sponsored an entire Red Raider team with teamwide NIL deals already belonging to the football and softball team.
"We believe in the power of the team, not just on the field, but in life," said a Matador Club
Board Member in their press release. "Our student-athletes represent Texas Tech with pride, and by signing each player to The Matador Club, we are not only investing in their future but also in the future of our community through service."
The Matador Club has continued to develop Red Raider Athletics in Lubbock, and while the baseball team is the most recent beneficiary, I don't think they will be the last.