featured
Oklahoma State Beats UMBC 9-0 in Game 1 of the Stillwater Regional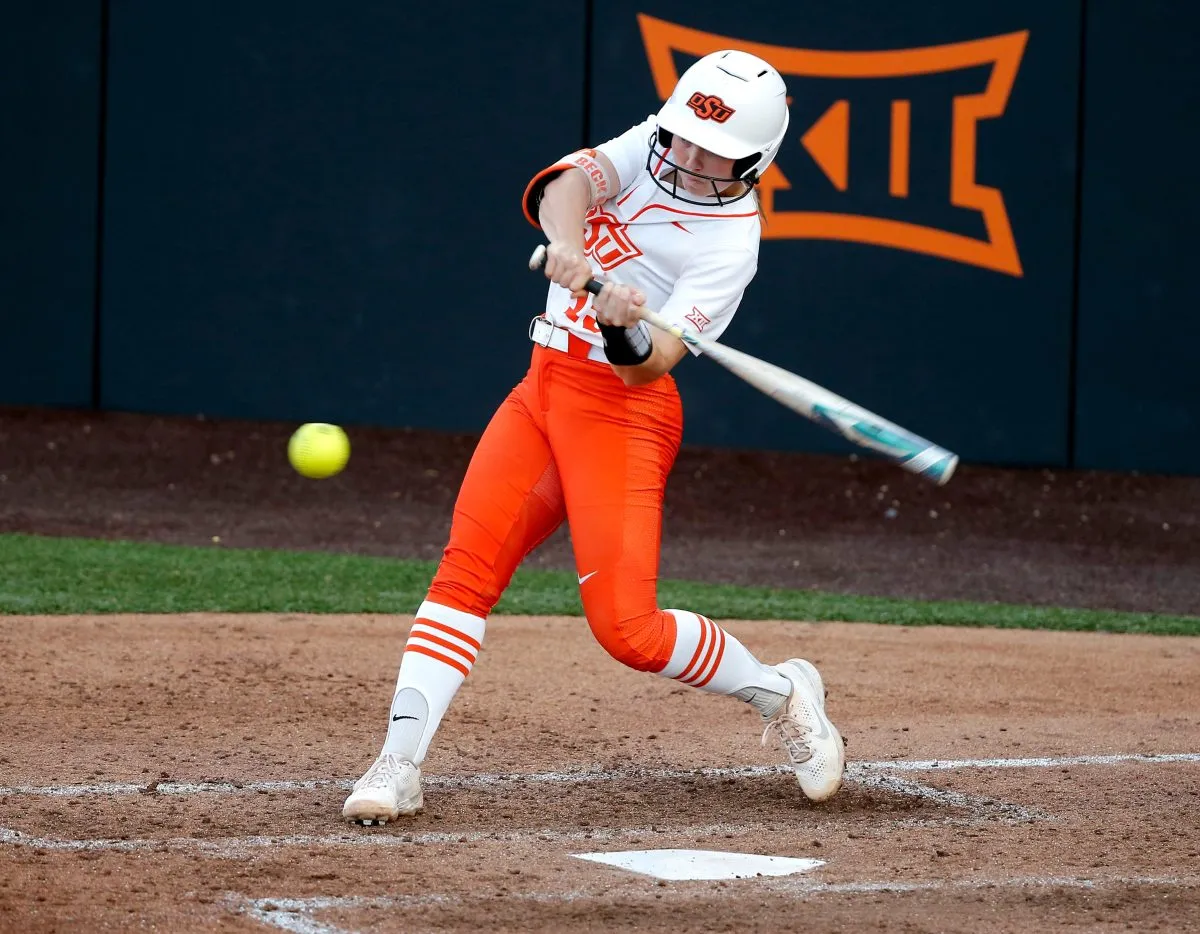 While the game may have started three hours later than expected, the Oklahoma State Cowgirls got their NCAA tournament off to a good start on Friday night, taking down UMBC 9-0 to advance to the winners' bracket on Saturday.
Kenny Gajewski's squad looked refreshed and refocused in this game, and subsequently started off their tournament run with a bang.
Oklahoma State didn't light the scoreboard up offensively but thanks to ten strikeouts courtesy of the Big 12's strikeout leader, Kelly Maxwell, the Cowgirls kept the Retrievers at bay and brought home the win.
Maxwell and the Oklahoma State Cowgirls had been struggling in the final two weeks of the regular season despite earning the top seed in Stillwater and hosting a regional. Gajewski's bunch was an abysmal 2-11 in their last thirteen games before taking on UMBC, and while the Cowgirls ranked atop their regional, there were still grounds for concern.
The Cowgirls got on base in each of the first four innings, but thanks to some impressive pitching from UMBC's Kya Matter, the Retrievers kept OSU relatively in check, with OSU leading just 1-0 after three innings. But the Cowgirls put a 5-spot on the board in the fourth inning, highlighted by Kiley Naomi's two-run triple, and then rolled to a run-ruled 9-0 victory.
The win for Oklahoma State becomes a massive turning piece as the group had been trying to break out of a slump for the better part of two weeks. Oklahoma State still has a tough road ahead as just about every team in Stillwater has the ability to pull out an upset.
Oklahoma State awaits the winner of Wichita State and Nebraska, with the winner taking on the Cowgirls Saturday at 3:00 p.m. CT, and the loser facing elimination against UMBC at 5:30.