Kansas Jayhawks
Christian Braun Could Join Magic Johnson and Bill Russell with NBA Title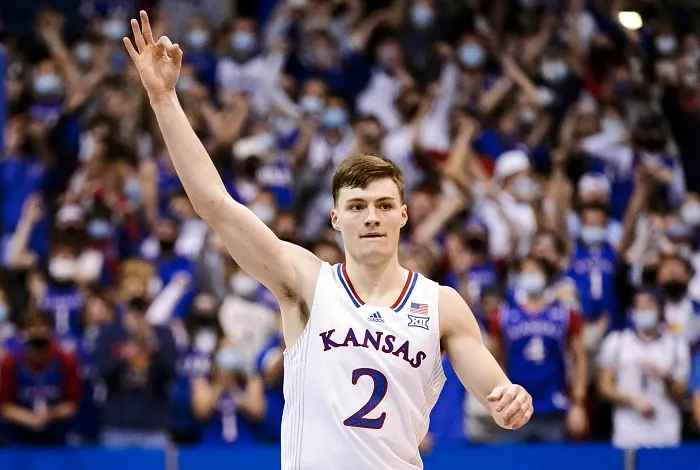 Former Kansas Jayhawks guard Christian Braun is one series removed from becoming the 5th player of all time to hold an interesting title. The Nuggets guard can become just the fifth player ever to win both an NCAA National Championship and an NBA Championship in back-to-back years.
According to the Kansas City Star's Gary Bedore, if the Denver Nuggets can win their first NBA Championship in franchise history this season, Braun would join an exclusive list of four players including Bill Russell, Henry Bibby, Magic Johnson, and Billy Thompson.
Braun won the 2021-22 NCAA Tournament with the Kansas Jayhawks as one of the top players in the nation. Following a historic college career at Kansas, Braun was selected by the Denver Nuggets with the 21st pick in the 2022 NBA Draft following a junior season where he averaged 14.1. points and 6.5 rebounds.
After sweeping the Los Angelus Lakers in the Western Conference finals, the Nuggets await the winner of the Miami Heat and the Boston Celtics with a chance for both the Nuggets and Christian Braun to make history.
The NBA Finals are scheduled for June 1 on ABC, ESPN, and ESPN+. The Nuggets will take on the Eastern Conference Champion in a best-of-seven series to decide who will become the NBA's top dog.