Trending Now
Colorado Made $200,000 in Profits From Spring Football Game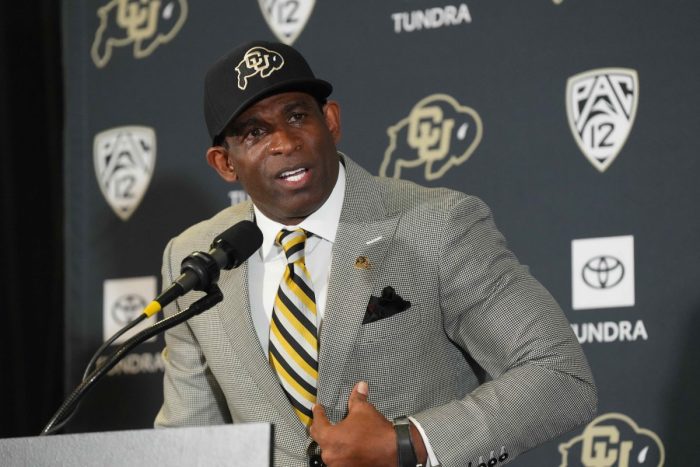 The Colorado Buffs had one of the biggest spring football games of the offseason so far, and after selling out Folsom Field that seats nearly 45,000 fans, the Buffs walked away with over $200,000 in profit.
New head coach Deion Sanders is at the center of the boom for the Buffs as one of the most captivating individuals in sports. After agreeing to take over the team following a successful coaching stint at Jackson State, Colorado finds itself in complete turnaround mode.
Athletic director Rick George told Buffzone.com that after paying out the proper expenses, the athletic department walked away with a combined $323,000 in profit between $200,000 from ticket sales and concessions, and $123,000 profit from the team store.
While profit from those in attendance at the spring game is one thing, Sanders and the Buffs nearly doubled the number of people watching the game on ESPN (551,000) from that of Lincoln Riley's debut with USC in the previous season (287,000).
"It was positive revenue for us and it was really good exposure for us to be on national TV. It was a good day for Colorado athletics," George said.
Colorado opens their season off against TCU and Sonny Dykes on September 2nd in Ft. Worth, a game that marks Sanders' official coaching debut with the Buffs and their completely overhauled roster. Sanders has seen a record number of players enter the transfer portal this offseason, and while being one of the most talked about programs in college football comes with a price, the viewership numbers alone have their perks.