Trending Now
Colorado AD Rick George: 'In a Perfect World, We'd Love to be in the Pac-12'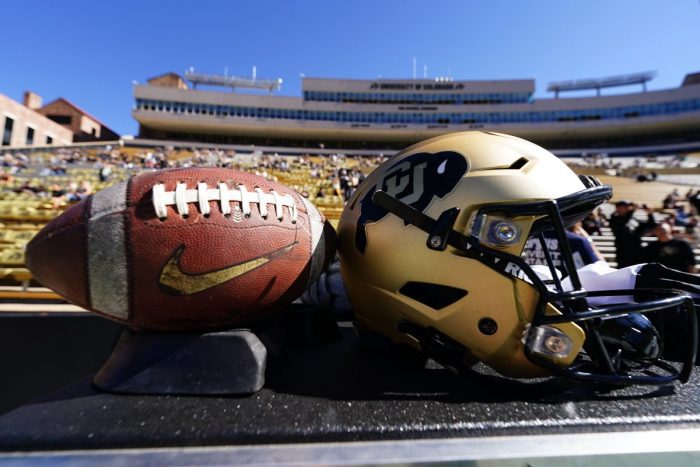 The future of the Pac-12 Conference has been in doubt for several months, but at least according to one athletic director, he would like to remain in the conference, if it continues to exist.
Colorado athletic director Rick George told BuffZone, "We're members of the Pac-12, we're proud members of the Pac-12 & we've got to see where our media rights deal lands & where our conference goes. In a perfect world, we'd love to be in the Pac-12, but we also have to do what's right for Colorado at the end of day. We'll evaluate things as we move forward."
If I was Pac-12 commissioner George Kliavkoff, I wouldn't be feeling great about that comment from George. It reminds of when you're breaking up with a girl and you say, "In a perfect world, we would have worked out."
It's always BS. And it's hard to not think that's some of what George is saying here as well, as he lays the foundation for a possible jump back to the Big 12, which Colorado left just over a decade ago to head out west.
It's been a rough week for the Pac-12, as reports surfaced earlier this week that ESPN and the floundering conference were not having any "substantive talks" at this time. "ESPN and the Pac-12 are having no substantive talks at this time, according to sources," reported Andrew Marchand from the New York Post. "ESPN passed on the Big Ten, Sunday Ticket, Premier League, Champions League, and MLS, so the idea that it will be completely out on the Pac-12 is not in the least bit surprising. Things can always change, and maybe the Pac-12 can figure out a creative way to get ESPN involved, but right now that seems very unlikely."
The Big 12 has been waiting patiently to see how the Pac-12 television deal negotiations go down, but with each passing day, a deal of substance seems to be less and less likely. Meantime, Colorado is likely still basking of the glow of profiting over $200,000 from its spring game. Thank you, Deion Sanders.