Big 12 News
Kansas, K-State Alumni Sunflower Showdown Exhibition Match June 10th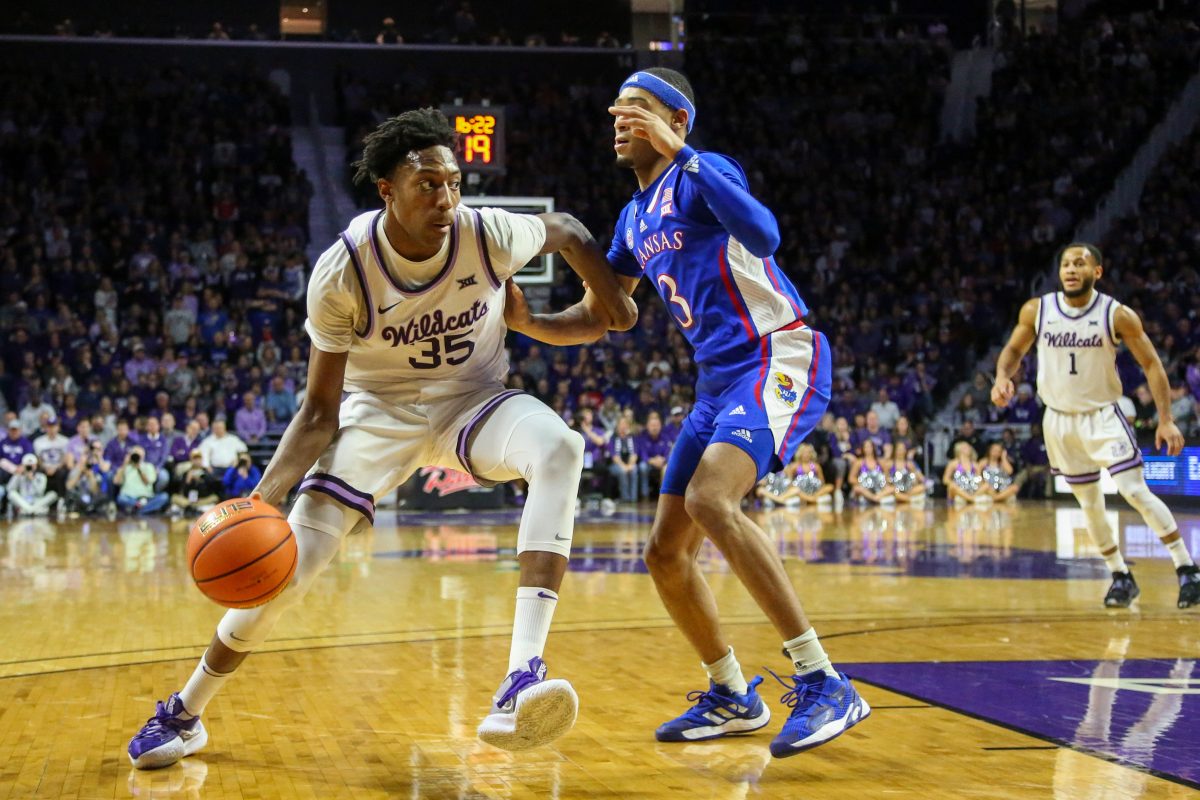 The Sunflower Showdown is one of the most significant events the Big 12 every season, especially on the basketball court. The rivalry between the Kansas Jayhawks and the Kansas State Wildcats is always a massive spectacle when the pair of teams clash, and now fans can see some of their favorite former players from the rivalry square off in an alumni exhibition match.
Former Kansas State forward Jordan Henriquez-Roberts and a crew of K-State alumni are taking on former Kansas guard, Brandon Rush, and a mix of Kansas Alumni in an official exhibition match set for this Saturday, June 10th.
Rush and Henriquez-Roberts are listed as the team captains for the two alumni teams, "Self's Army," and "The Manhattan Boomers."
Self's Army will consist of Rush alongside other Jayhawks fan-favorites including Darrell Arthur, Travis Releford, Tyrel Reed, Mitch Lightfoot, Tyshawn Taylor, and Cole Aldrich, while the Manhattan Boomers will be made up of Jordan Henriquez-Roberts, Amaad Wainwright, Martavious Irving, DJ Johnson, Curtis Kelly, Clent Stewart, Thomas Gipson III, Nino Williams.
Brandon Rush, the captain of Self's Army gave some major praise about the event by saying, "This is going to be a great, family-friendly event for fans from both universities to watch some high-caliber basketball in a competitive environment."
The game tips off on June 10th in Kansas City with the start of the highly anticipated Alumni Basketball League. For fans of their respective teams, the Sunflower showdown will get another chapter in its prestigious history on Saturday night.