Big 12 News
WVU AD Lays Out Expectations for Neal Brown in 2023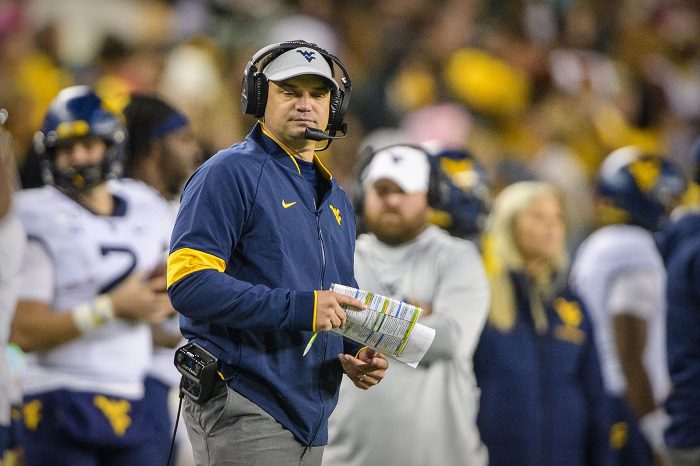 While It's no secret that Neal Brown is in the hot seat in Morgantown this year, West Virginia Athletic Director Wren Baker detailed what he expects from Brown and the Mountaineers this season in order to keep Brown in charge.
In a recent interview with Three Guys Before the Game on YouTube, Baker explained that he wasn't looking for a specific win total, he was looking to make sure that things are being done the right way, and are on the path towards a brighter future.
Baker started by saying, ""I have never once talked about expectations in terms of a win total. I just think there's too much that can be influenced by that. You can hit that win total and not feel good about where the program is. You could miss it by one or two and feel like that was because of a catastrophic injury or set of injuries."
He then outlined what it would take to keep Brown around in the 2024 season by saying, "So I think for me, I want to look at are we doing things the right way. Are we recruiting and retaining players? Do we play football that's disciplined football? And do we feel like the momentum is there for us to continue to build? We know that wins matter, I get that. I'm not hiding from that. I've been pretty clear that we've got to win more games. Coach Brown knows that. He's not hid from that and I've seen him numerous times say, 'I know we gotta win.' But I think as an AD, you're paid to be thoughtful, deliberate, and analytical in your approach to accessing that and not be emotional that's just focused on a win total. We'll be looking at the totality of the program from recruitment to retention, to onboarding to how we're growing them as people, how they're progressing academically while understanding that athletic success matters."
Brown and the Mountaineers kick their season off on September 2nd against Penn State, nationally televised on NBC. If West Virginia can find a way to knock off the Nittany Lions in Happy Valley to start the season off, the climb will truly be underway.